Craft & Journey
Kiso-Hirasawa, Nagano Prefecture
Craft & Journey
Kiso-Hirasawa, Nagano Prefecture
Kiso-Hirasawa, Nagano Prefecture
Kiso Lacquerware
A journey to encounter "the authentic" in Naraijuku and Kiso Hirasawa.
A place where "Hare" and "Ke" exist in harmony.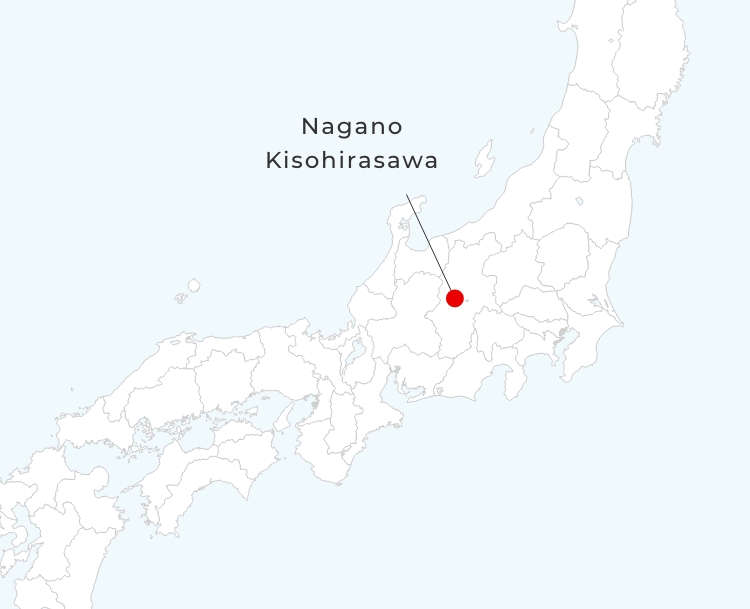 Kiso-Hirasawa in Nagano Prefecture is located in Japan's Central Alps. It is a village that has been making lacquerware to celebrate special occasions for 400 years. At its peak, there were about 80 lacquerware workshops crammed in the streets of this small village – so small it only takes 10 minutes to walk around. The lacquerware from this town was sold and distributed all over Japan from Narai-juku, an 'Inn-town', which are towns that grew from former post stations along important routes, such as the Nakasendo Way.
Lacquerware-making started with tableware that accompanies us in our everyday life ("Ke-no-hi").
Today, many craftspeople painstakingly apply intricate finishing details to create dishes that are elevated from everyday-ware to elegant pieces for special occasions. The craftspeople have not only followed in the footsteps of their predecessors, some of them have also started to apply lacquer to glass. Skills to meet ever-changing tastes of the people have been passed down from generation to generation.
You will experience local food culture and nature, while meeting the lacquer craftspeople who cherish everyday life day by day to celebrate special occasions ("Hare-no-hi").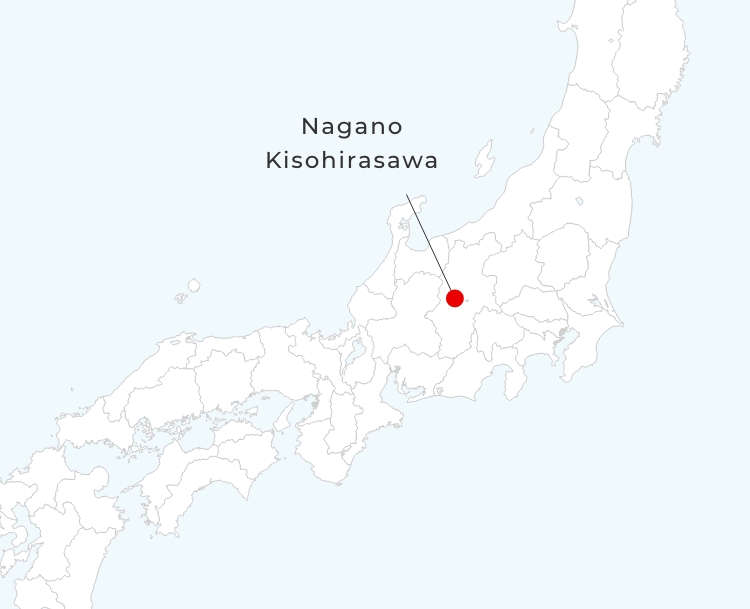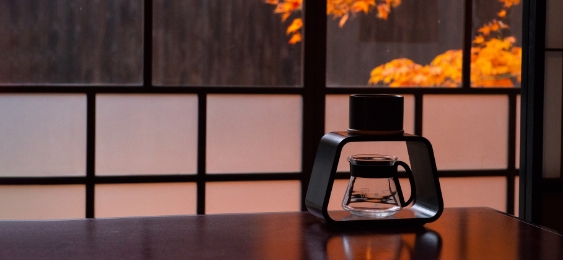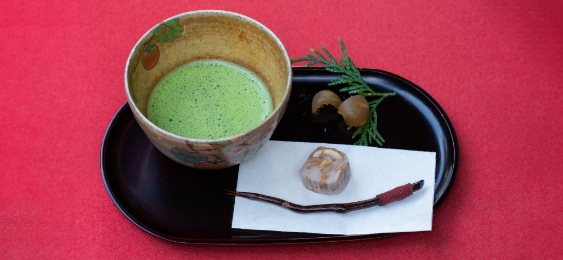 旅のストーリー・体験
Kiso-Hirasawa is a town producing lacquerware for 400 years in a valley surrounded by the deep mountains of Japan. This tour is a chance to meet the craftspeople who continue to preserve traditional methods and those who seek to develop innovative new lacquer works in a situation where the number of workshops is decreasing due to declining demand. This tour is also a great way to enjoy the scenery and food of Narai-juku.
Journey Story01.
Maruyoshi Kosaka Wood & Urushi Works / Reo Kosaka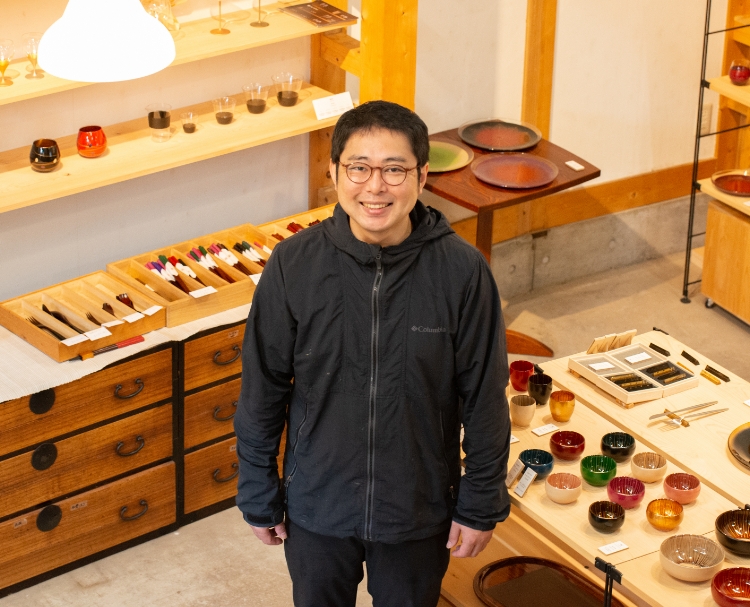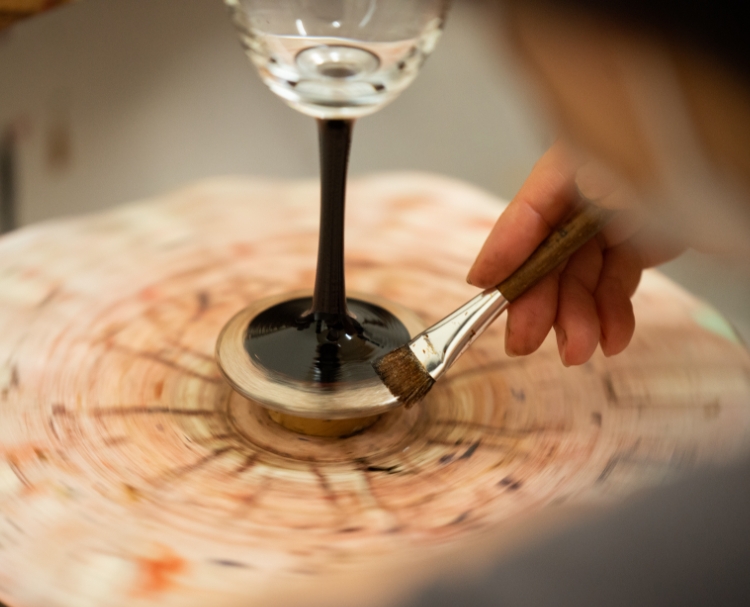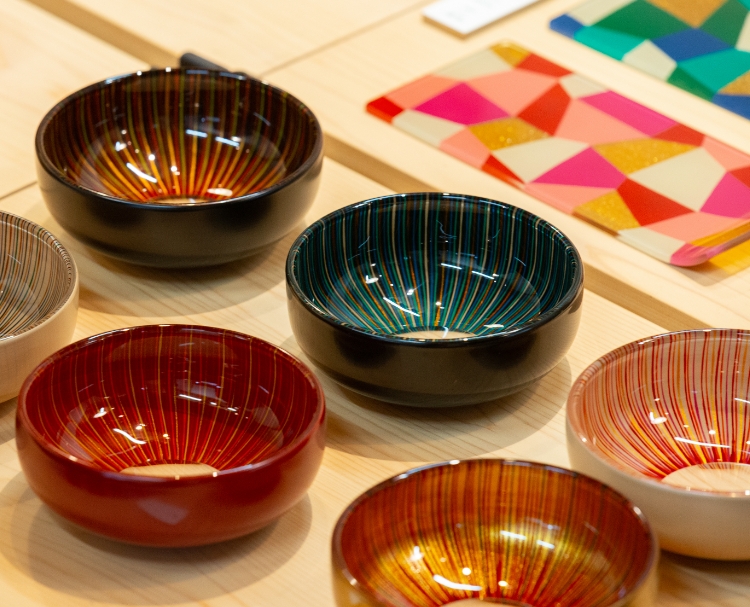 Since 1994 the Maruyoshi Kosaka Wood & Urushi Works has been developing products using a new technique combining glass and lacquer. This new technique creates glass bowls and plates for both everyday and special occasions, for use in restaurants and homes around the world. This new glass lacquerware is more robust than the more traditional woodenware.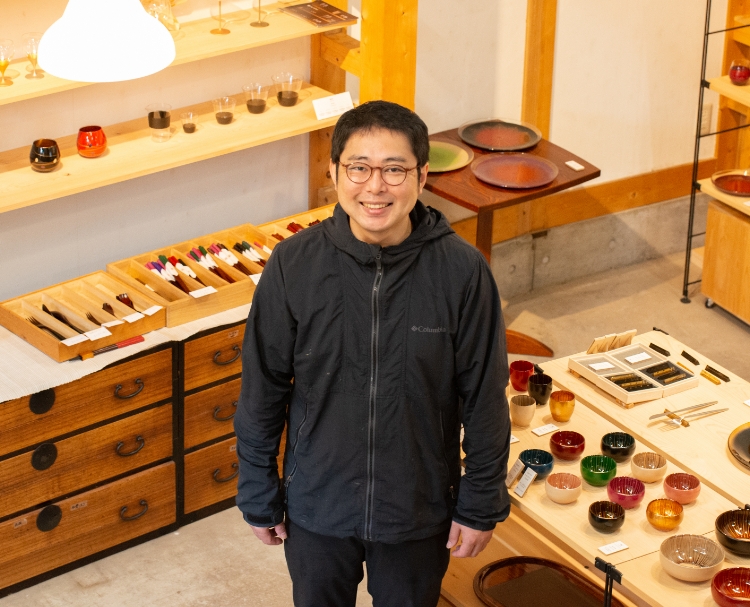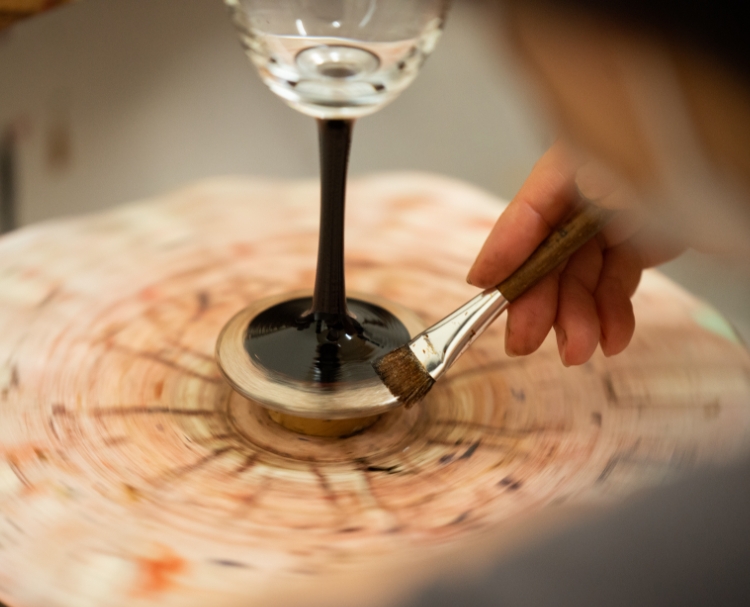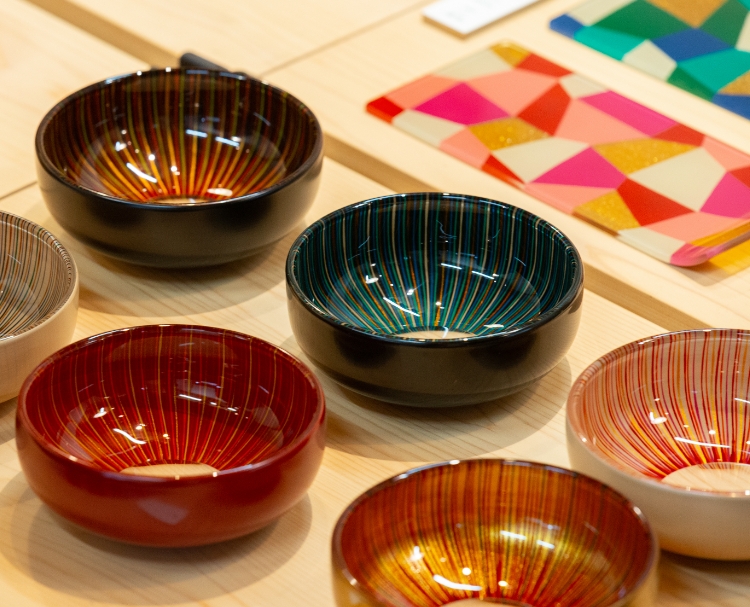 Journey Story02.
Itoh Kanji Store / Hiroshige Itoh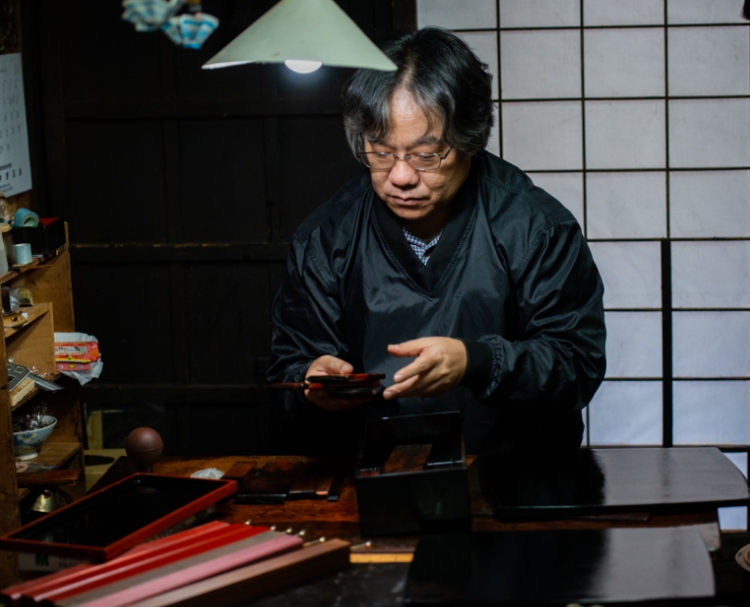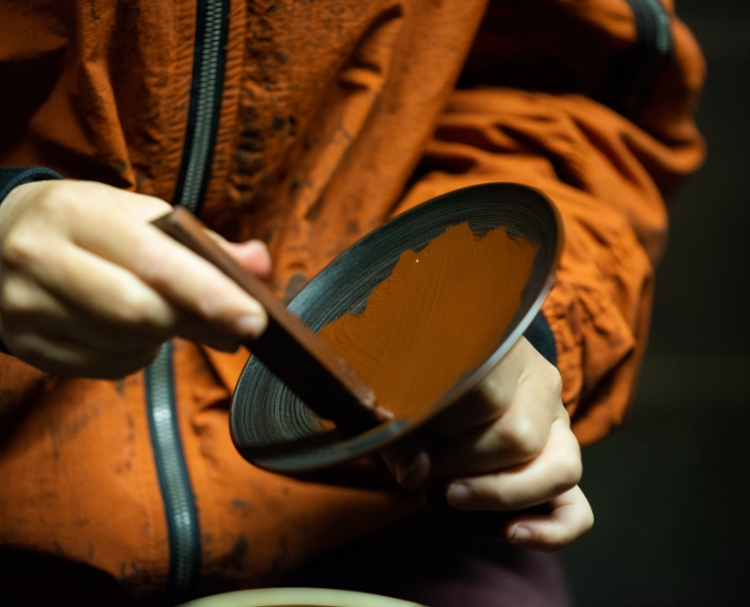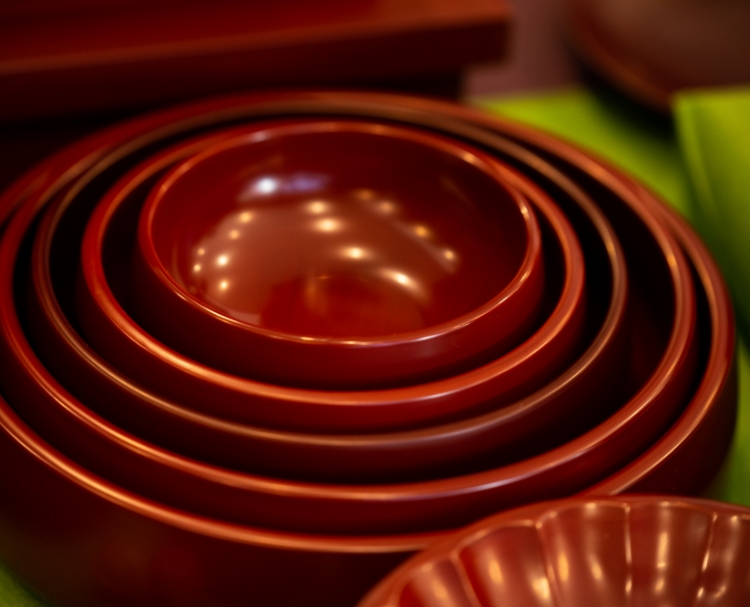 Itoh Kanji Store is the fourth generation of a traditional lacquerware shop that has been established for 100 year. The shop is the only one in the area that produces lacquerware in the back workshop and sells it in the front shop. In 2016, they started to grow their own lacquer trees, the sap of which is collected to make lacquerware.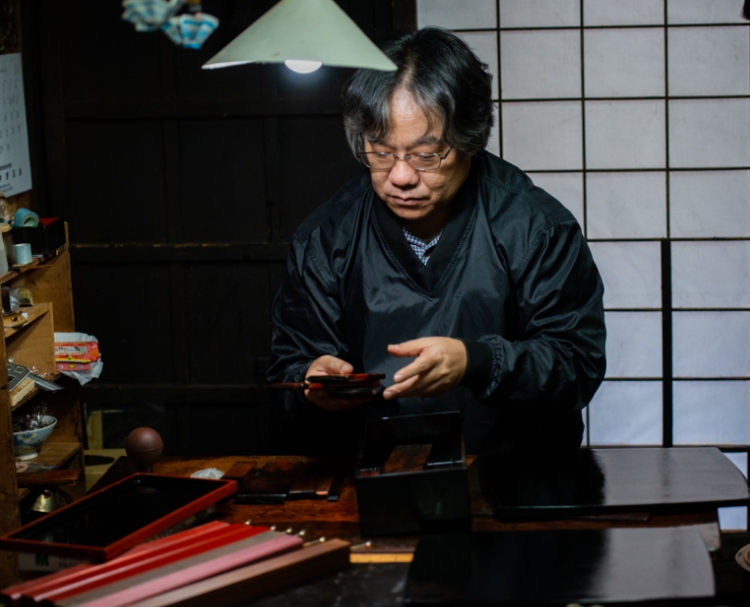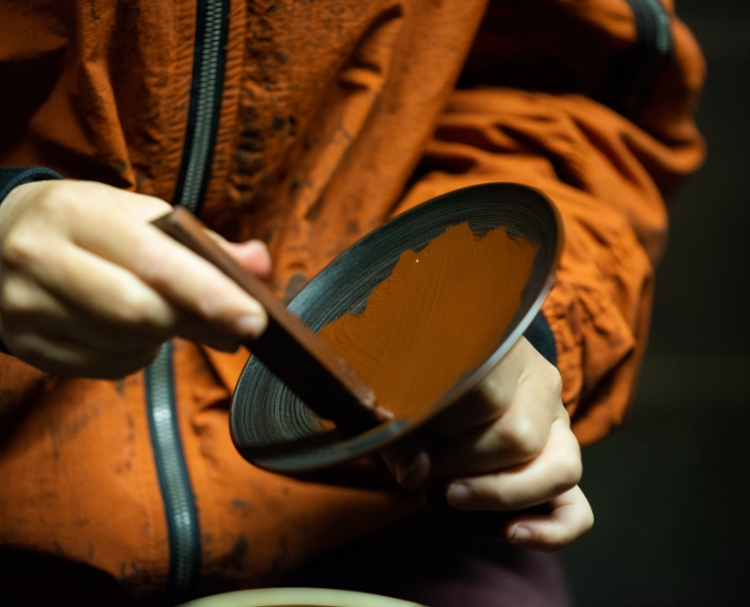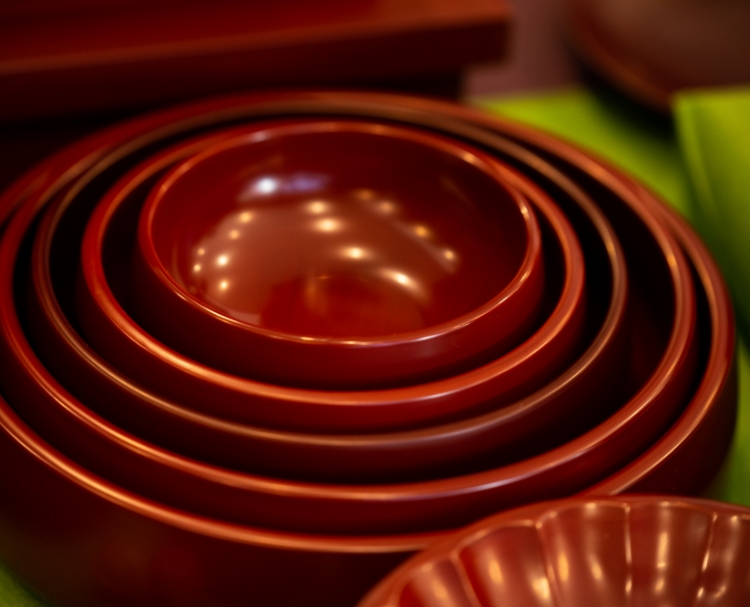 一緒に、旅人とものづくり産地をつなぐ
仲間たちを募集しています。