To Preserve & Promote Japan's Craftsmaking Areas for the Future
We want to show you the authenticity of the people, and natural habitat in each craft-production area.
We will take you to the workshops to see the daily lives of the craftspeople, who carry on traditional practices as well as introducing new innovations. We will also show you the natural environment that continues to inspire their creations. We will continue to discover and promote the charm of the regions. Sharing with you the rich history, skill and beauty of craftsmaking, and inspiring a new generation to help ensure the future of Japan's craftsmaking regions.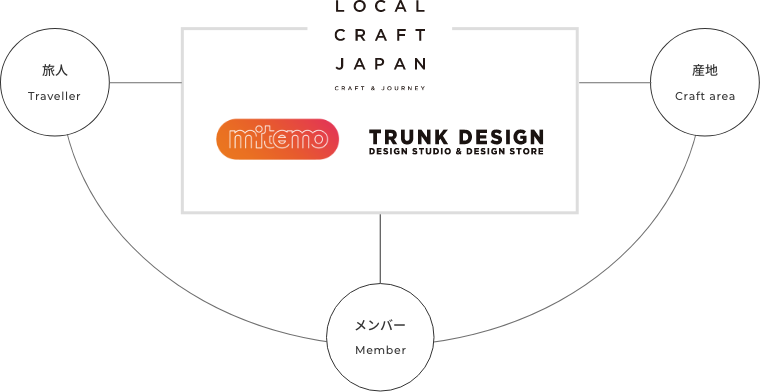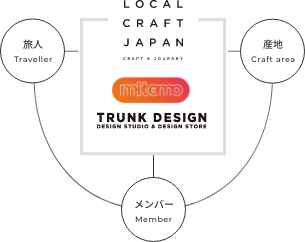 LOCAL CRAFT JAPAN is a project team run by "Mitemo Co., Ltd.", which supports the development of products and sales channels for traditional crafts throughout Japan, and "TRUNK DESIGN Inc.", which promotes traditional crafts throughout Japan. We put together the itineraries for journeys, showcasing craft-tourism that allows people to experience the beautiful crafts of Japan, the areas where they are made, and the local way of life.
For the traveler, we want to offer a rich experience, a moment to savor, connecting the past with the future through engaging with craftsmaking and craftspeople. For the craftsmaking areas, we want to help local crafts-manufacturers to pass on the richness of craftsmaking to help ensure a thriving future. By spending time engaging with each other, we will discover a new Japan and create new friendships.