Craft & Journey
Echizen, Fukui Prefecture
Craft & Journey
Echizen, Fukui Prefecture
Echizen, Fukui Prefecture
Japanese washi paper
Follow the painter Rembrandt's love for the Japanese paper. A journey to Echizen to witness the skills of Washi craftsmen in an extraordinary space with 1,500 years of history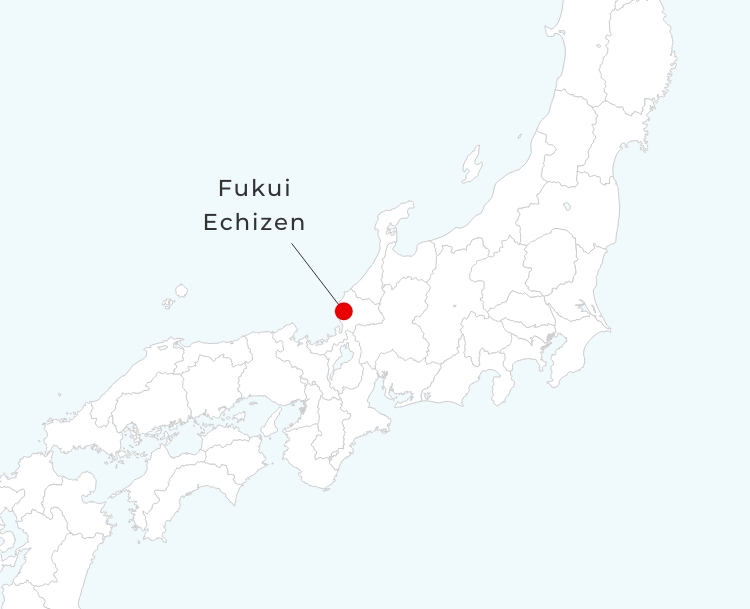 1,500-year history of Echizen washi paper in Echizen City, Fukui Prefecture. The Okamoto-Ohtaki Shrines are built in the heart of a paper manufacturing area, and dedicated to the goddess who is believed to have introduced papermaking to the region. The shrine was built shortly after the introduction of paper in Japan and its deity is still deeply worshiped by craftspeople.

Echizen washi craftspeople, who inherited their sophisticated skills from previous generations, developed Japan's first watermarking technique in 1660. This technique was applied to prevent the counterfeiting of Japanese banknotes, a method still in use today. In addition to everyday paper products made by Echizen papermakers, architects and designers regularly engage them to produce items that meet detailed and unique specifications. And history shows famous painters such as Rembrandt and Japan's Taikan Yokoyama created works using Echizen washi paper.
Feel the tradition and history of Echizen, a sacred papermaking region, and enjoy spending cherished time with master craftspeople.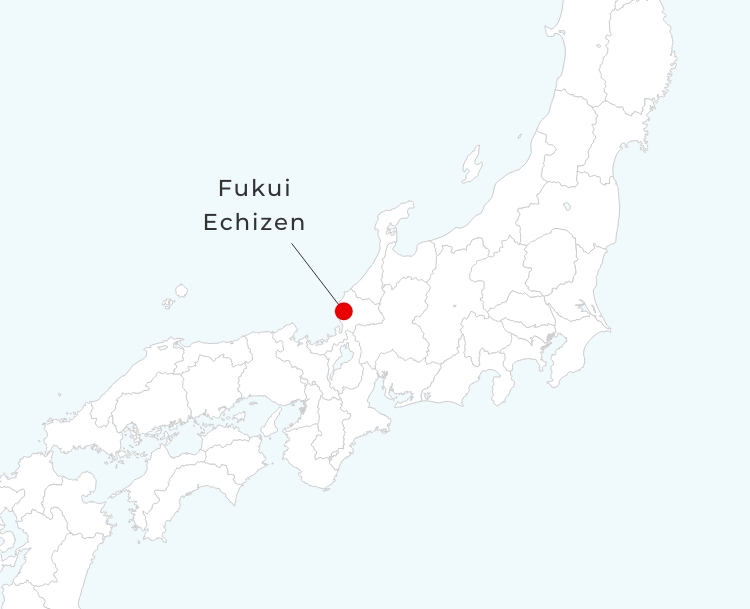 Inquiry
Travel inquiry
Click the button to link to an external site dedicated to inquiries.
Inquiry form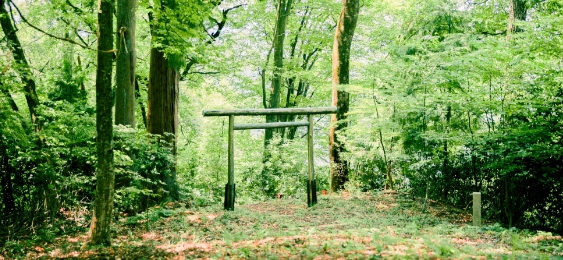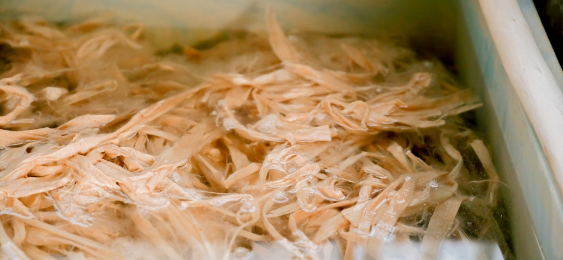 Journey story / experience
Echizen washi has been handmade here for over 1,500 years, and the craftspeople tailor-make highly specialized products for all kinds of uses. In Echizen, where crystal clear streams flow (essential for producing excellent quality washi), you can enjoy gourmet food, sake and hot-spring bathing rooted in the culture of this region, alongside its washi heritage that combines tradition and innovation.
Journey Story01.
Living National Treasure, Mr. Ichibei Iwano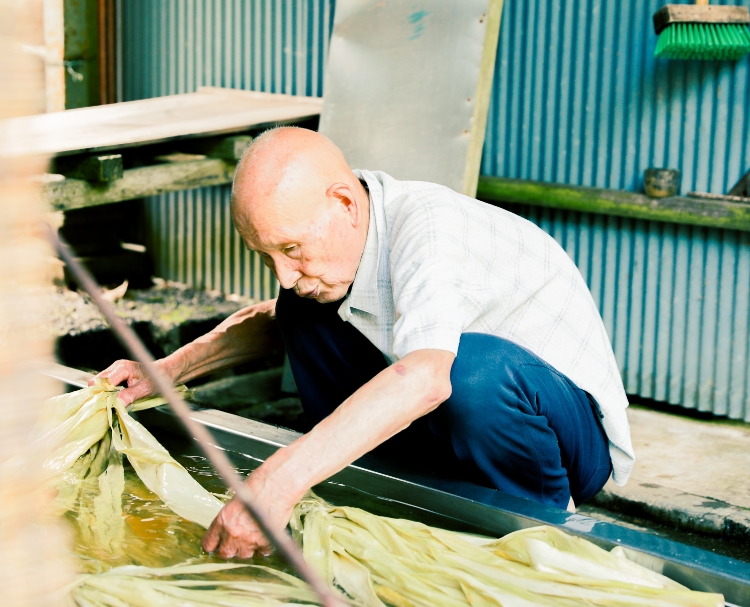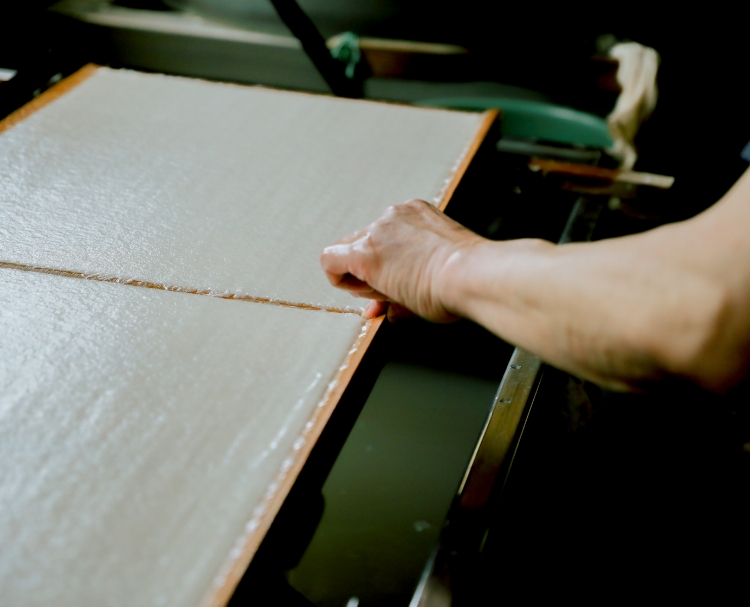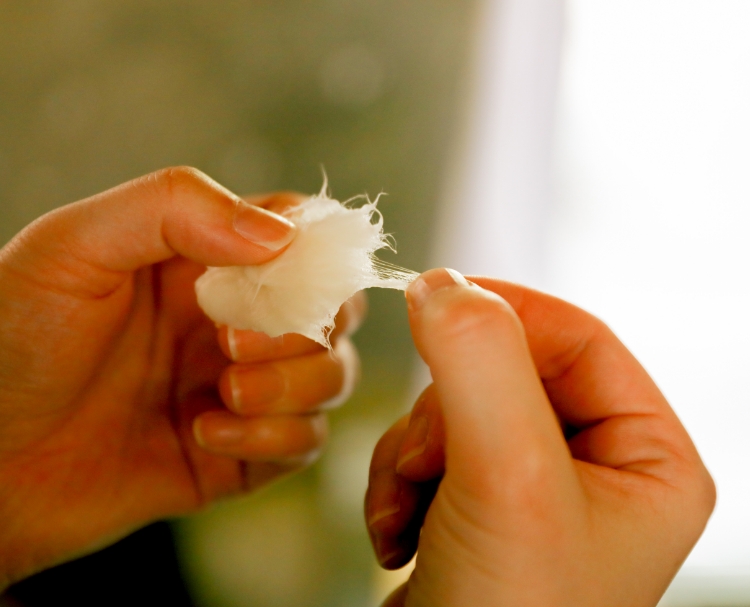 Mr. Ichibei Iwano is the only living national treasure in the Japanese washi-making industry. Using traditional raw materials and techniques, he makes Echizen Hōsho paper, which has been appreciated by numerous artists throughout history and to the present day.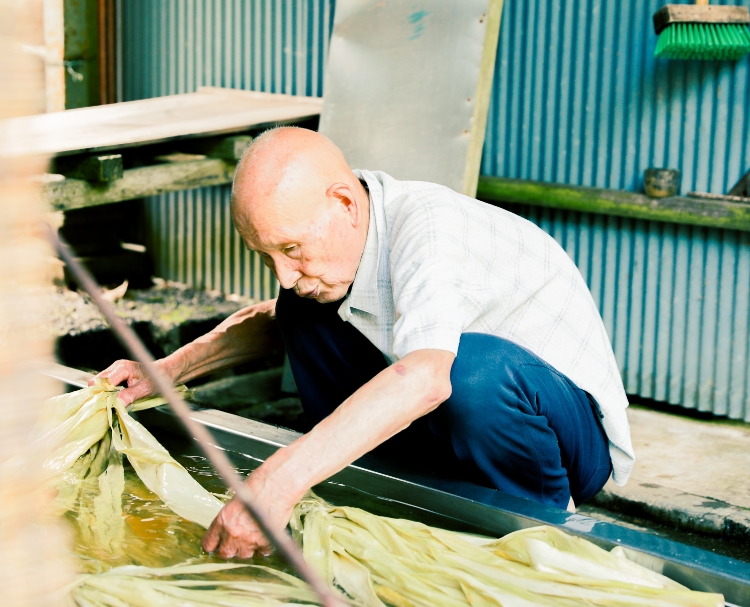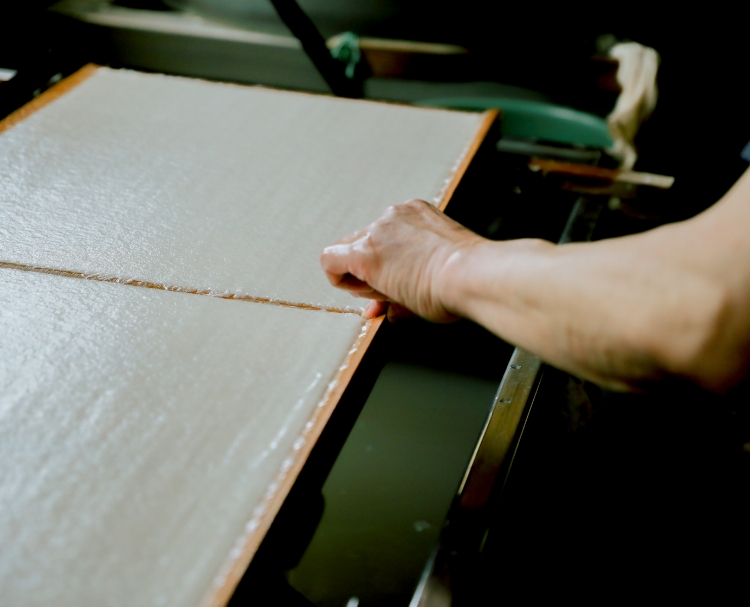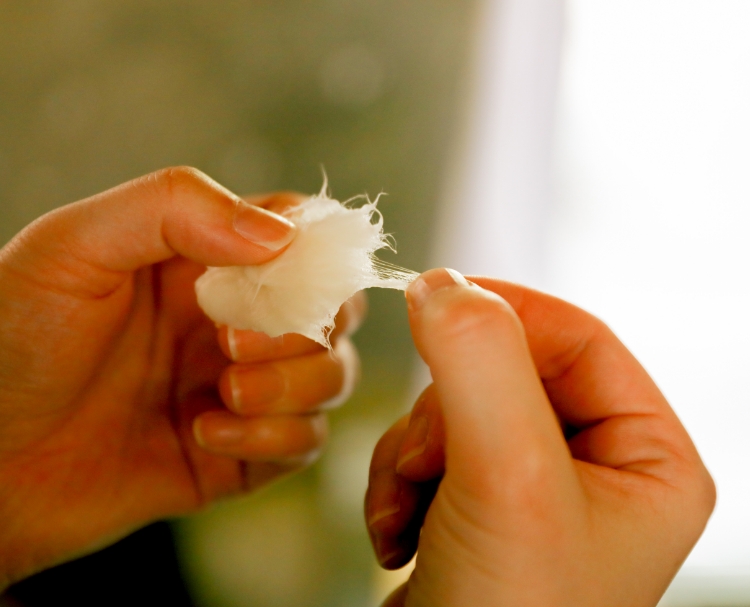 Journey Story02.
Heizaburo Iwano Paper Manufacturing Co., Ltd.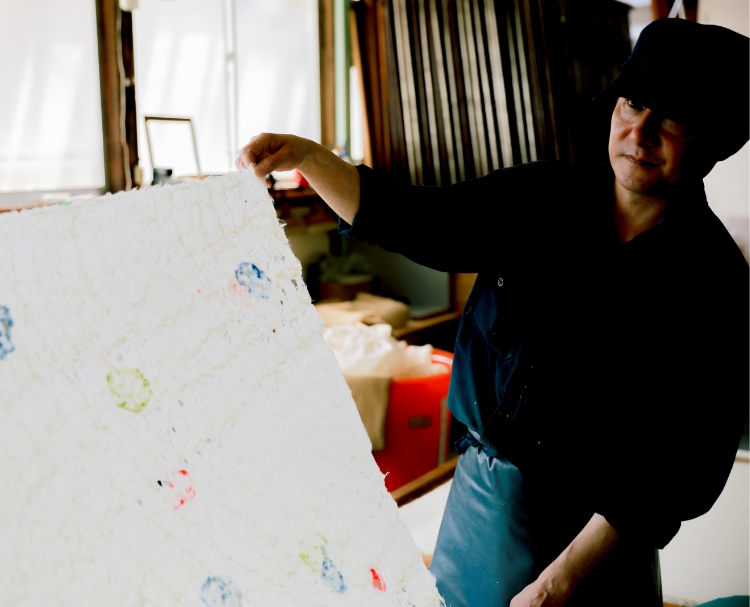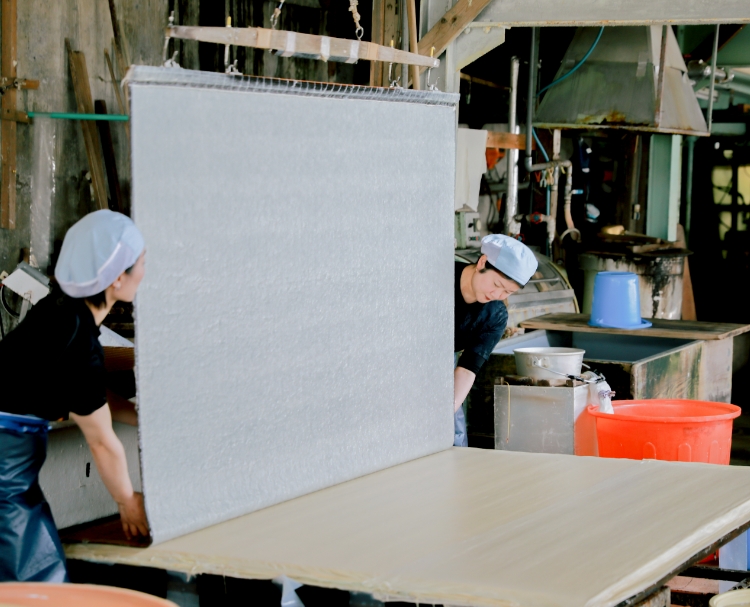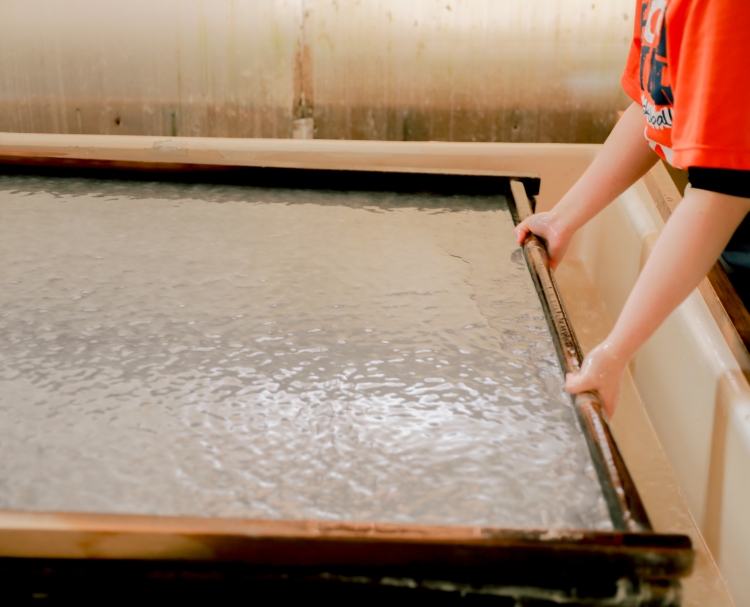 Heizaburo Iwano makes Japanese paper favored by leading Japanese painters such as Taikan Yokoyama, Ikuo Hirayama and Kaii Higashiyama. In particular, "kumohadamashi" paper is still treasured today by artists as a ground for Japanese paintings.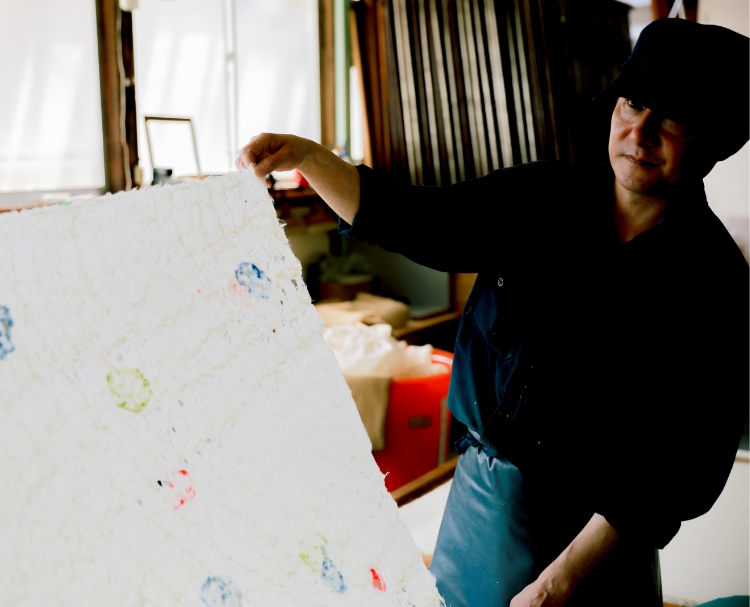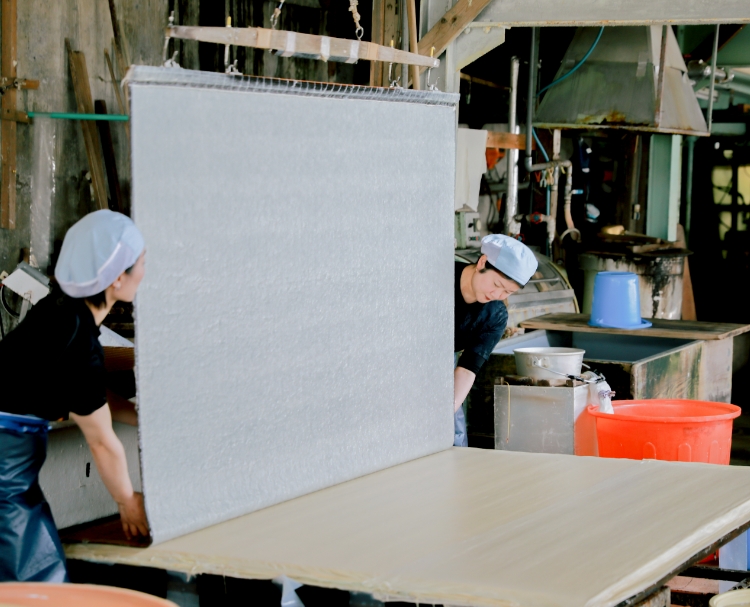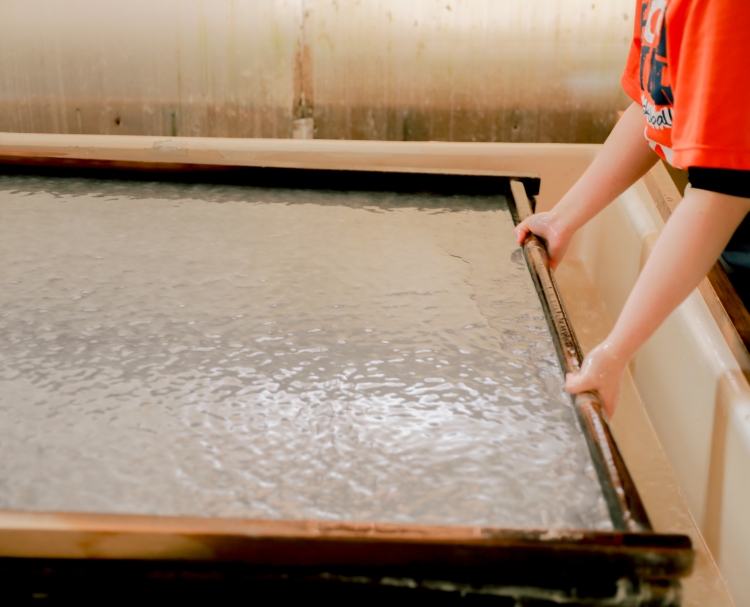 Journey Story03.
Osada Washi Co., Ltd.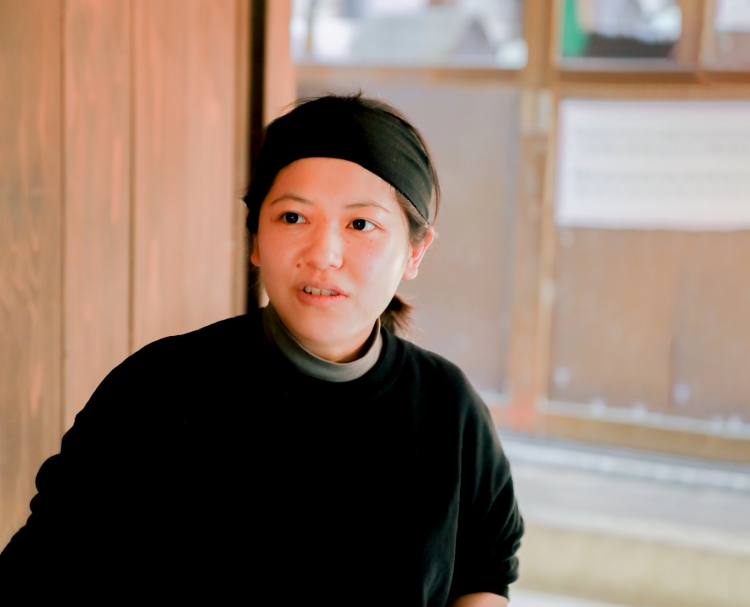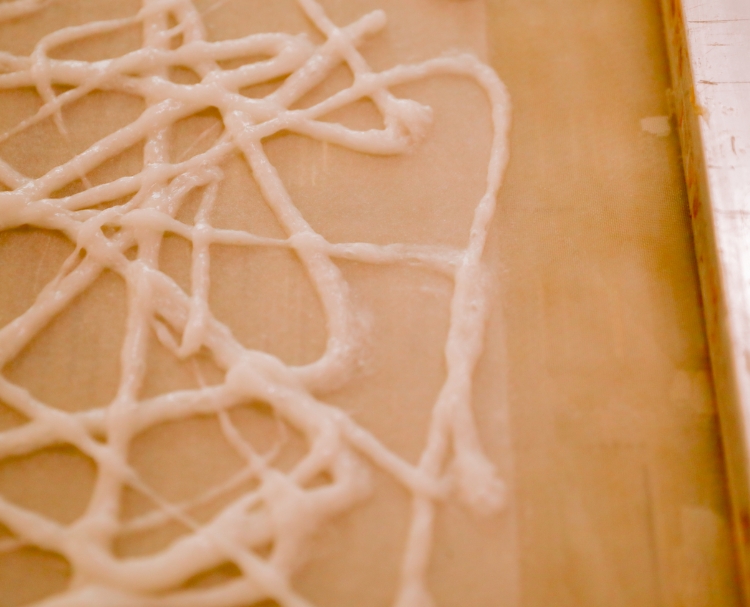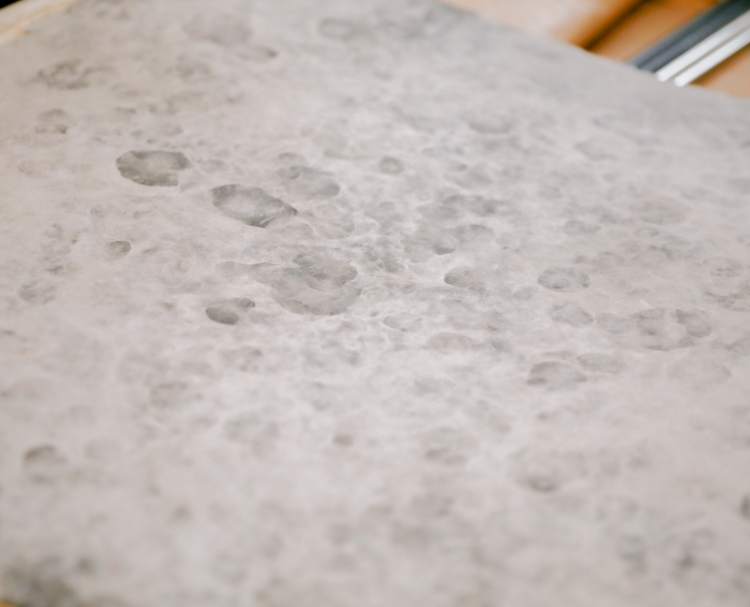 Specializing in a technique called "Hiryu", Osada Washi produces paper that looks like a work of art. In addition to making washi for interior decoration, they make lighting and paper for other objects desirable for today's lifestyle.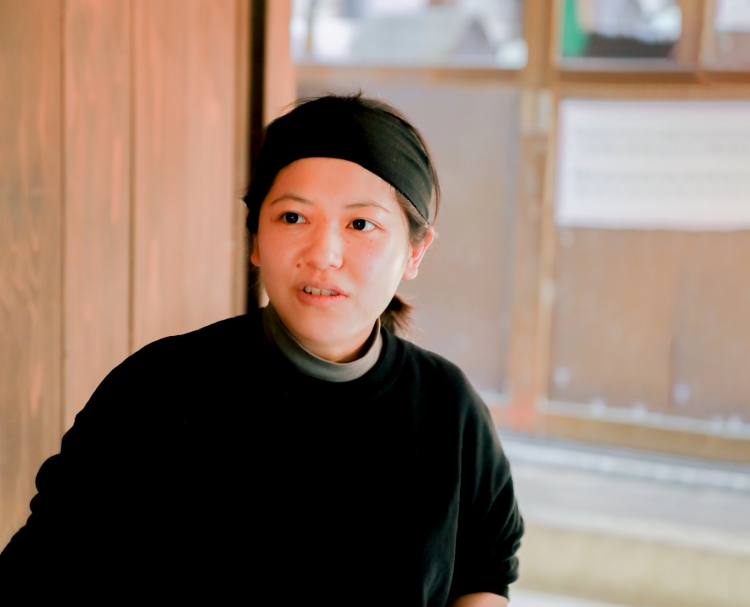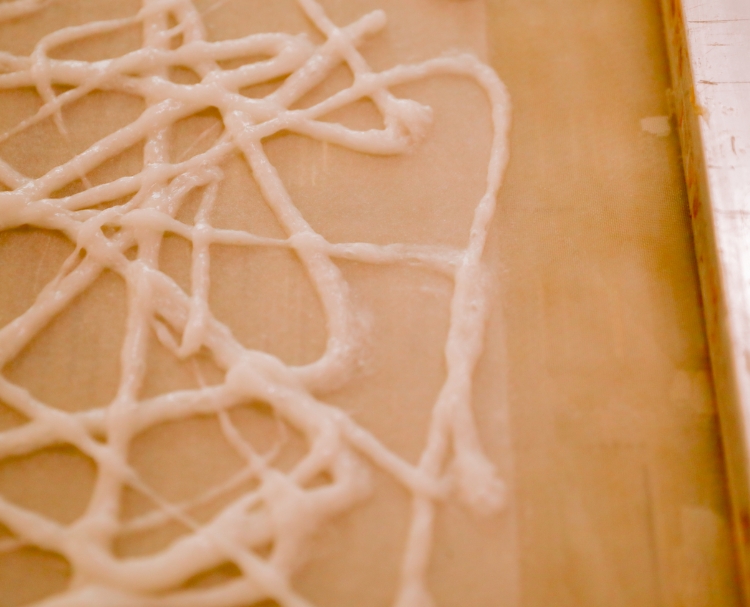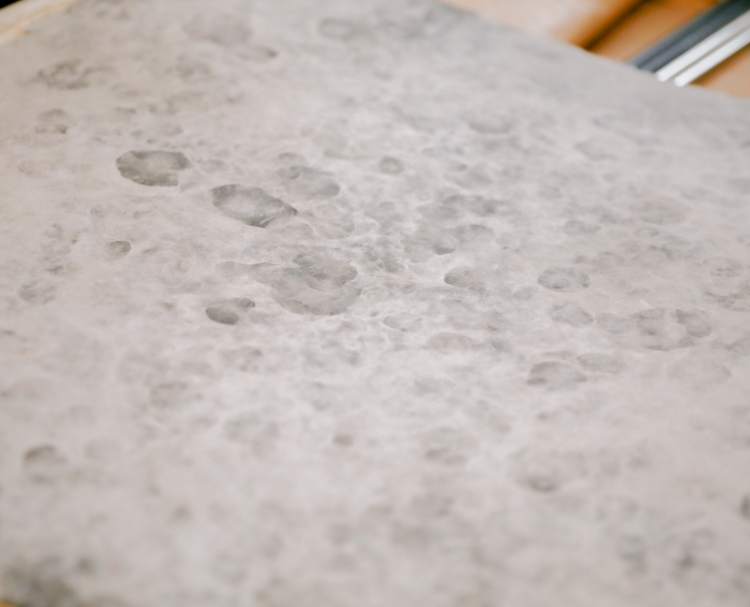 Journey Story04.
Taki Washi Paper Co., Ltd.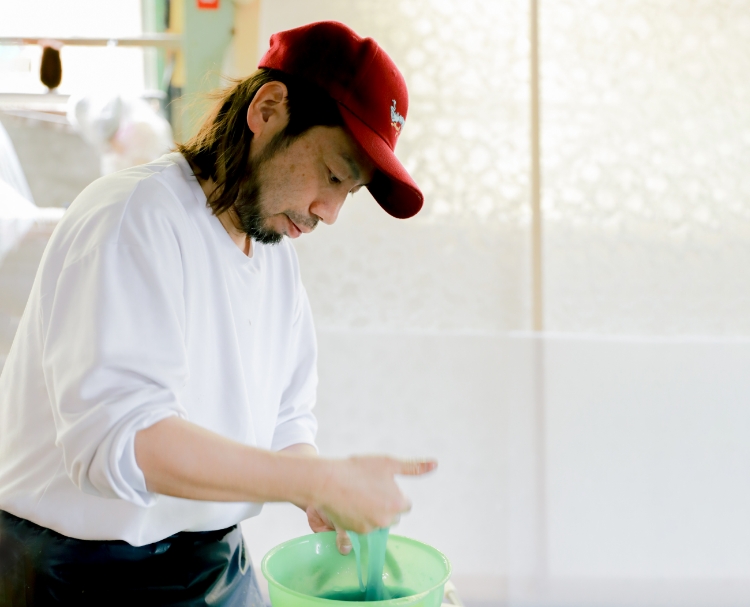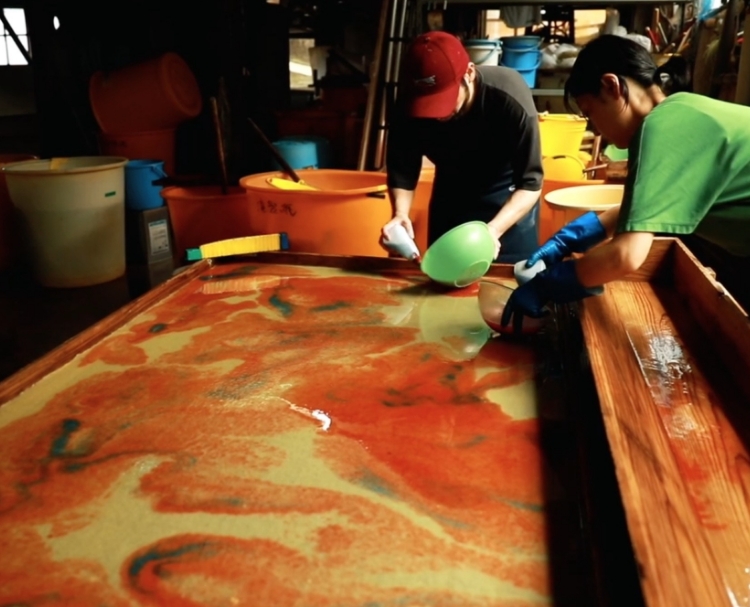 Taki Washi have supplied paper to world-famous artists such as Theo Jansen and Issey Miyake. They also create new designs for fusuma (sliding doors) to meet today's tastes and are highly trusted by architects.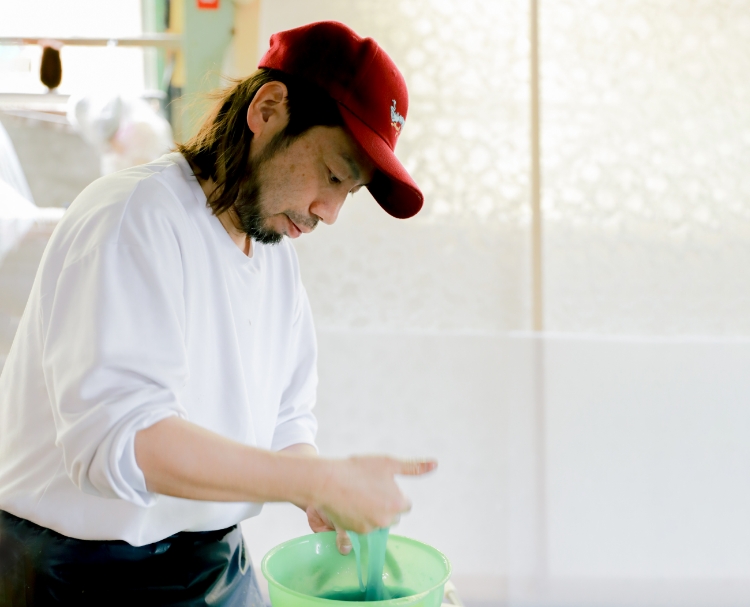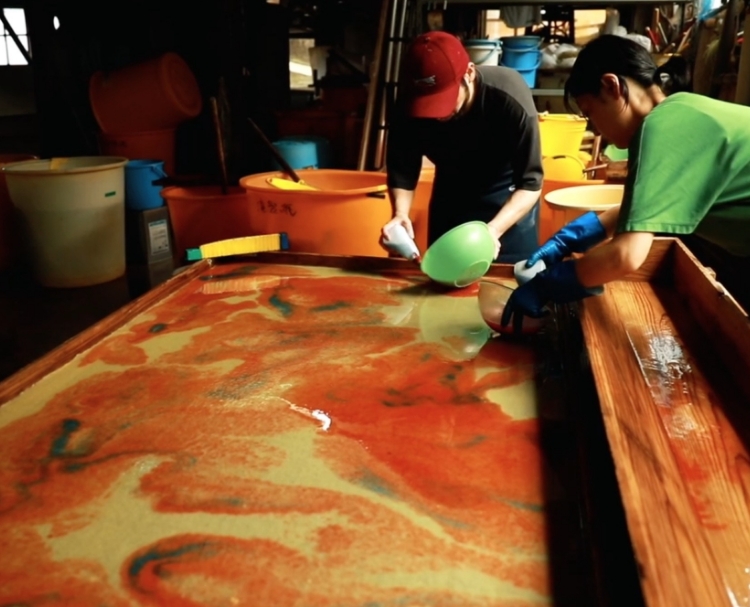 Journey Story05.
Yanase Washi Ltd.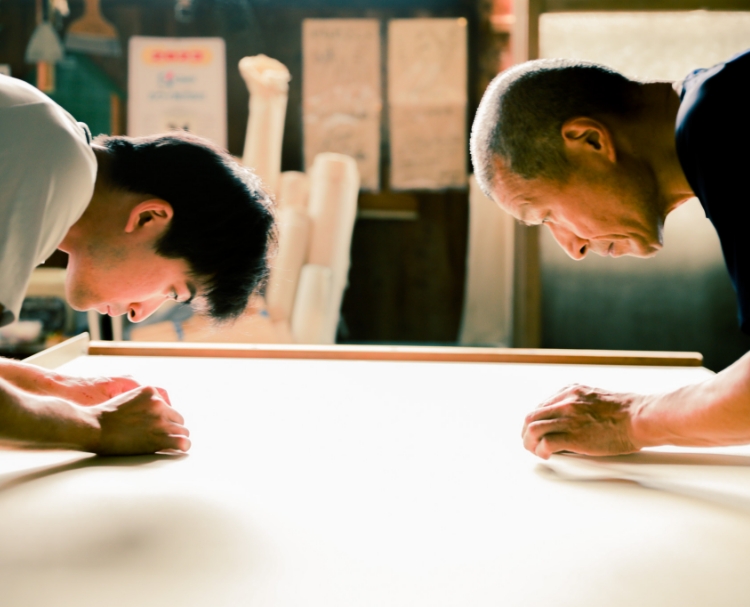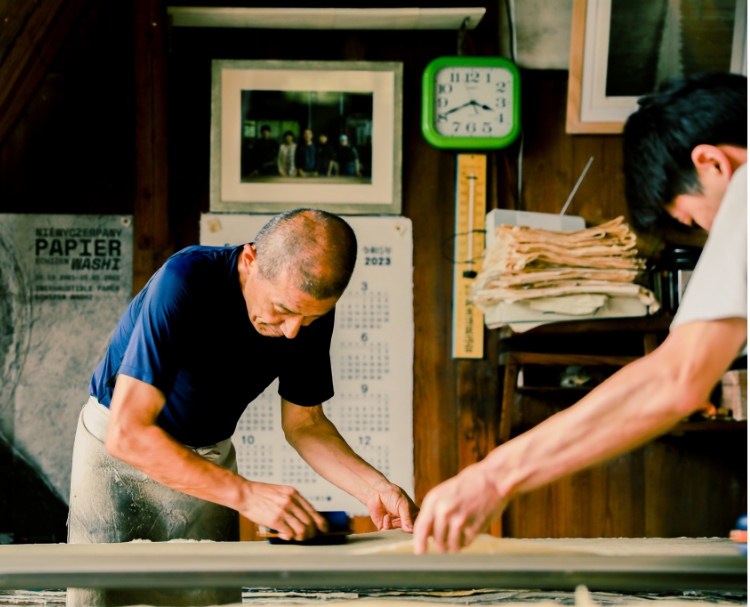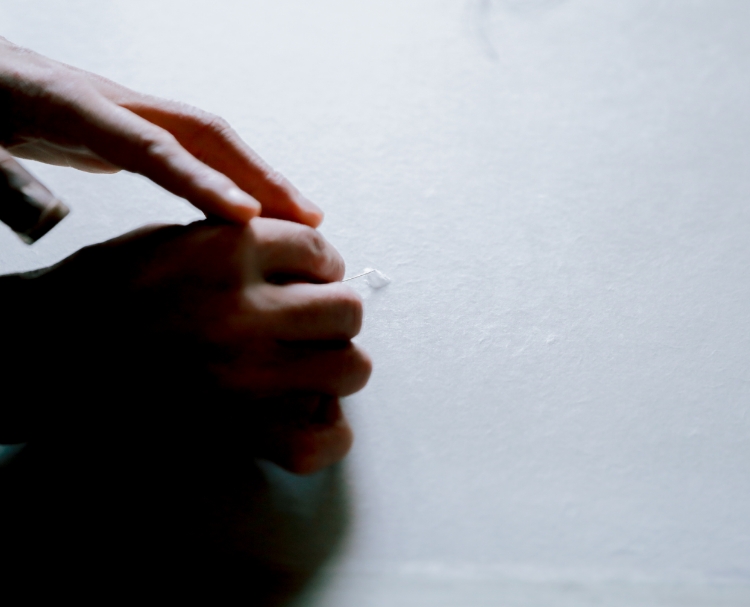 Yanase Washi creates white, delicate "Torinoko-shi" paper that makes the spirit pure and clear. The workshop, which used to be a mint, has a unique atmosphere with a trace of its history.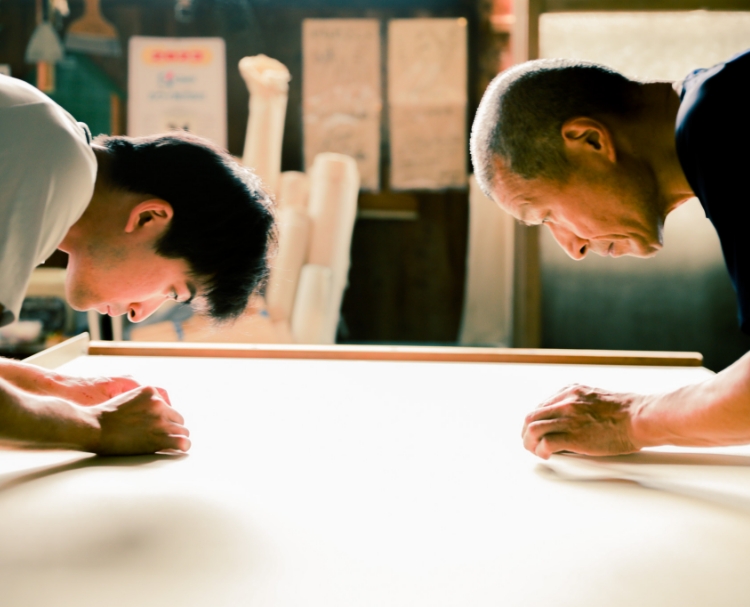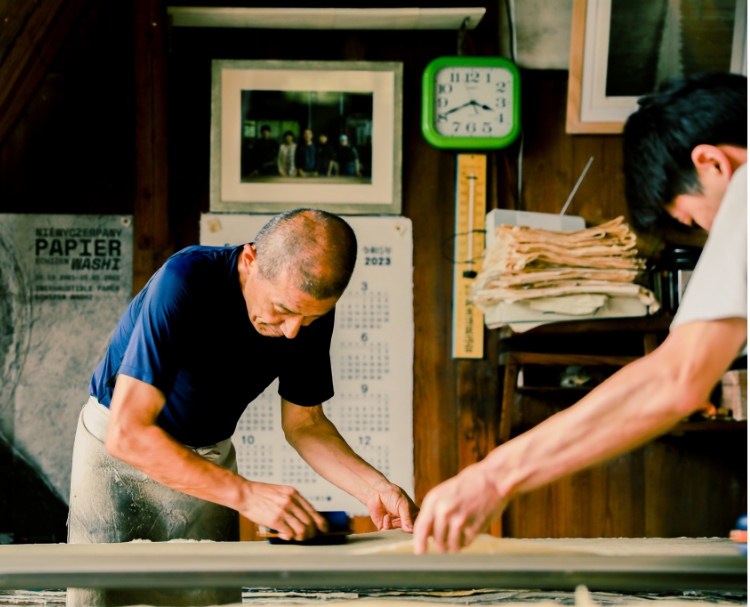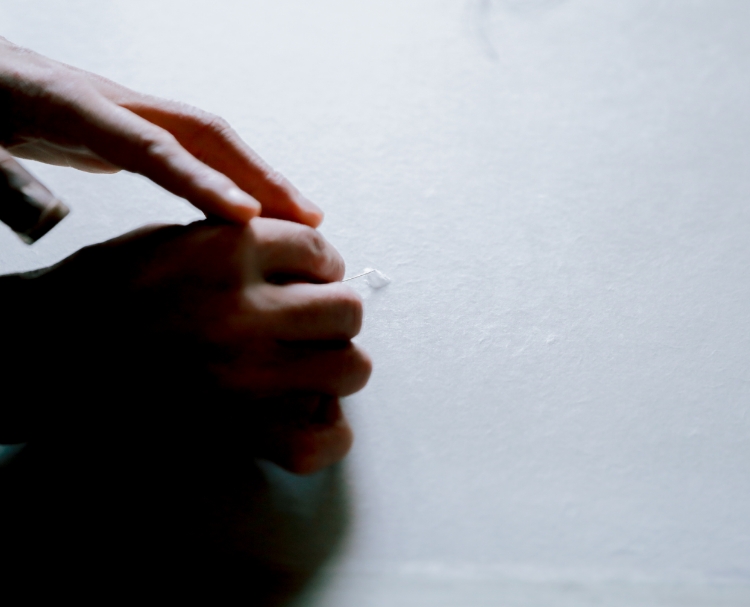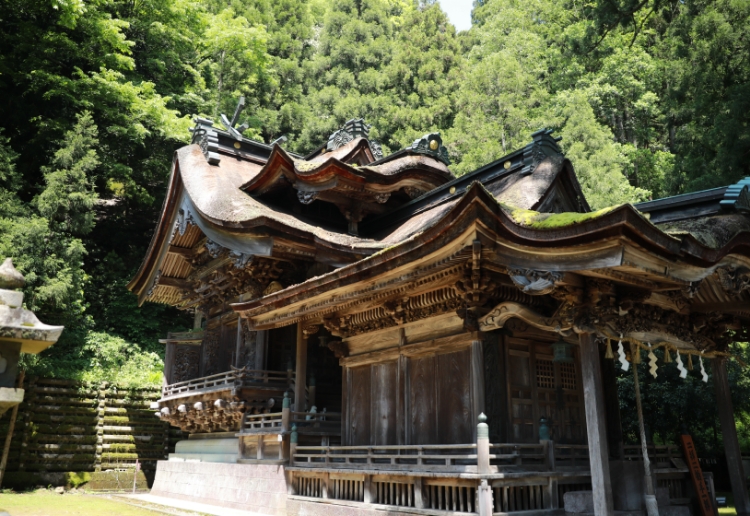 Place
Okamoto-Ohtaki Shrines
The Okamoto-Ohtaki shrines are dedicated to the goddess Kawakami-Gozen, who is believed to have introduced papermaking to the Echizen region. Their complex roof structures are masterpieces in design and the shrines are designated as National Important Cultural Properties.
Inquiry
Travel inquiry
Click the button to link to an external site dedicated to inquiries.
Inquiry form
We are looking for people to connect travelers and manufacturing regions together.