Craft & Journey
Yoshino, Nara prefecture
Craft & Journey
Yoshino, Nara prefecture
Yoshino, Nara prefecture
Yoshino Cedar
The Story of 500 Years.
The Mountain Forests of the Craft Masters.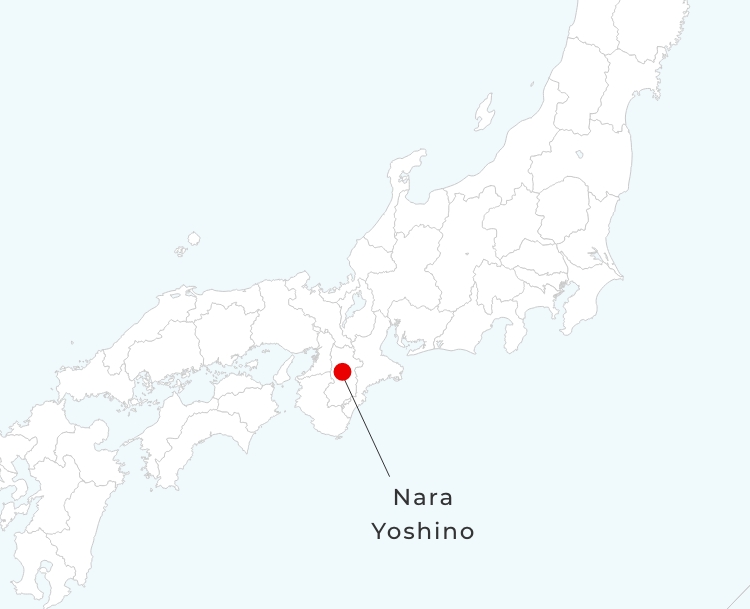 Yoshino forestry has a history of 500 years. TheYamamori, or mountain foresters, pass on the skills and spirit of tree cultivation from parent to child, growing a single cedar or cypress tree for generations. Before cutting down a tree their ancestors have carefully tended, Yamamori put their hands together in gratitude to the mountain gods. This respectful approach is also reflected in the beauty of the wood.
Each beautifully grown tree is then carefully felled by the hands of the Yamamori and transformed into houses by the carpenters, who build homes without using nails or metal fittings, and into vessels by the woodworkers who create beautiful wares that enrich people's lives.
Yoshino is a mountain area full of craftspeople who live in harmony with the forests. This tour will take you to these mountains, where you will meet and talk with the mountain foresters, carpenters, and woodworkers. You will be guided by the architects specialized in traditional construction methods, which link the craftspeople with their mountain communities. In talking with them, you will learn the story of wood that travels 500 years in people's lives.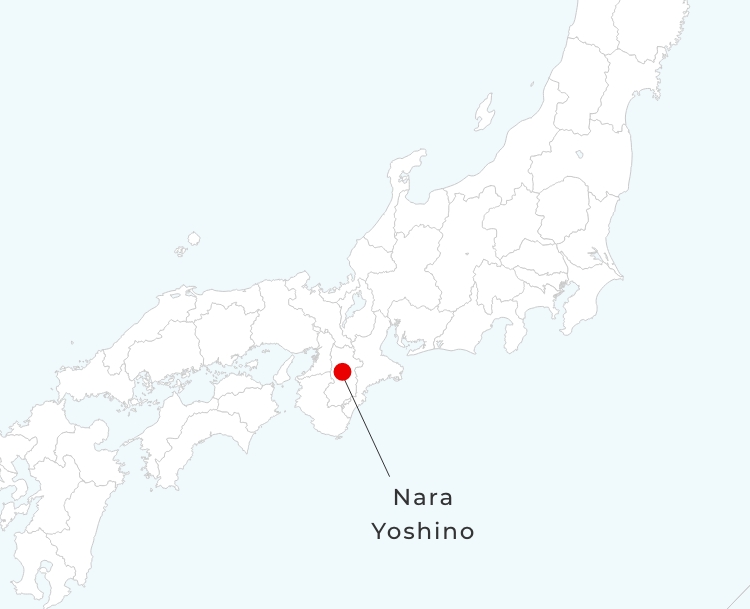 Inquiry
Travel inquiry
Click the button to link to an external site dedicated to inquiries.
Inquiry form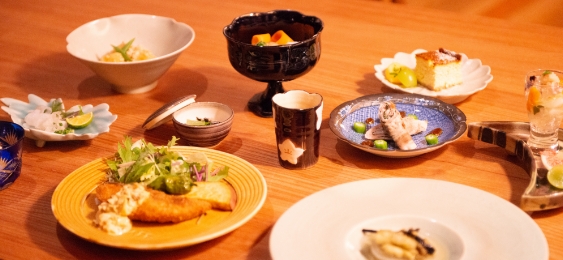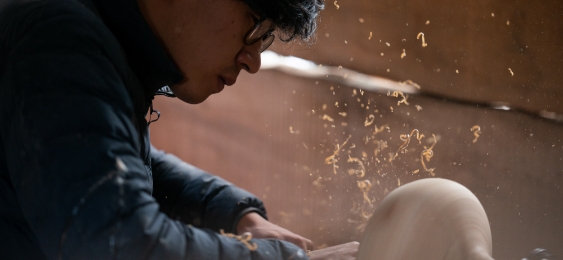 Journey story / experience
On this tour you will be guided by architects Mr. Sato and Ms. Okamoto of "Mokuzou-architect Kochi". They design houses with a life-span of more than 300 years using the same traditional Japanese construction method as the world's oldest wooden structure, Horyuji-Temple. The tour will take you to the sites of the mountain foresters, carpenters, and woodworkers who live with the mountains of Yoshino.
Journey Story01.
Yamamori / Masafumi Fukumoto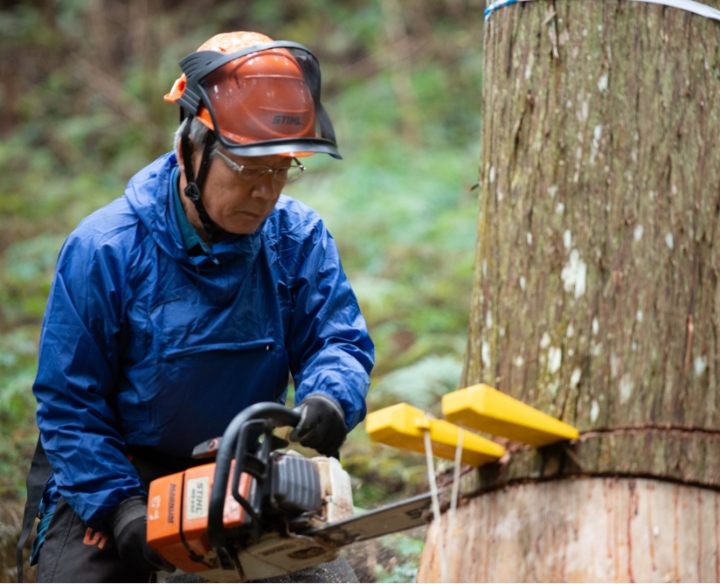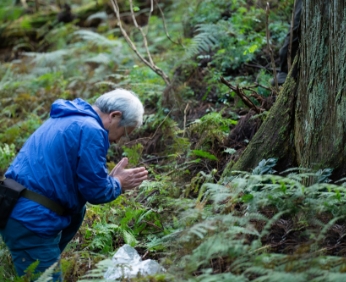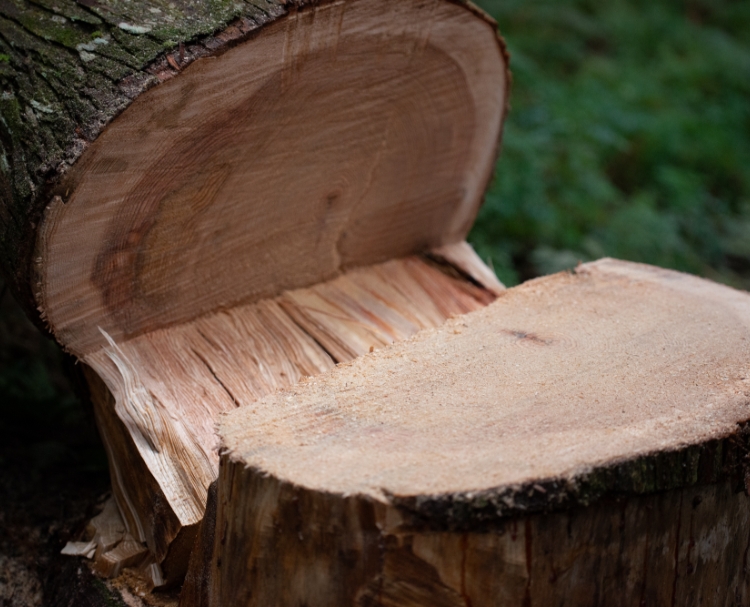 A Yamamori is a forester of cedar and cypress trees that take 400 years to mature. When felling trees that have been carefully tended to by their ancestors Yamamori put their hands together in gratitude. Until recently, mountain foresters were responsible for taking their timber from the mountains to market-places for distribution to the sawmills. They had no way of knowing how and by whom the trees they grew would be used. However, together with a team of wooden house architects Kochi, the Yamamori are organizing tours of logging and forestry sites, trying to connect the mountains with the people who live there.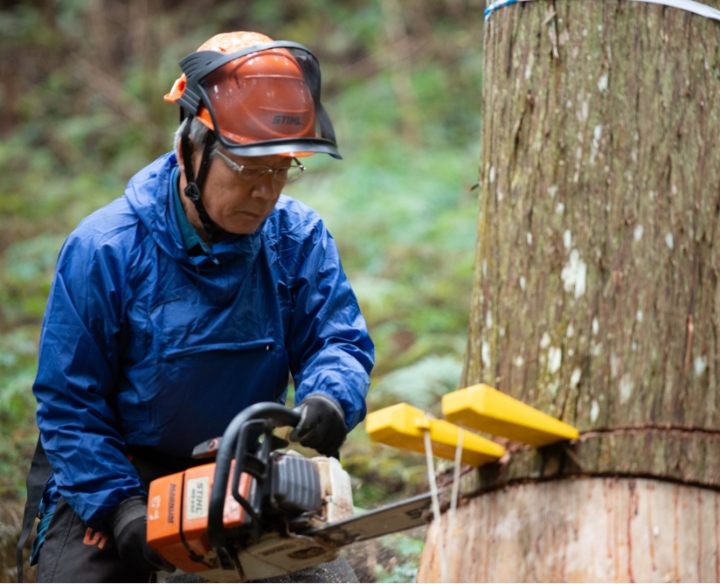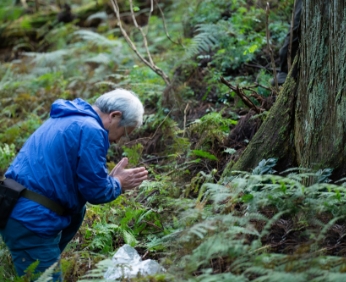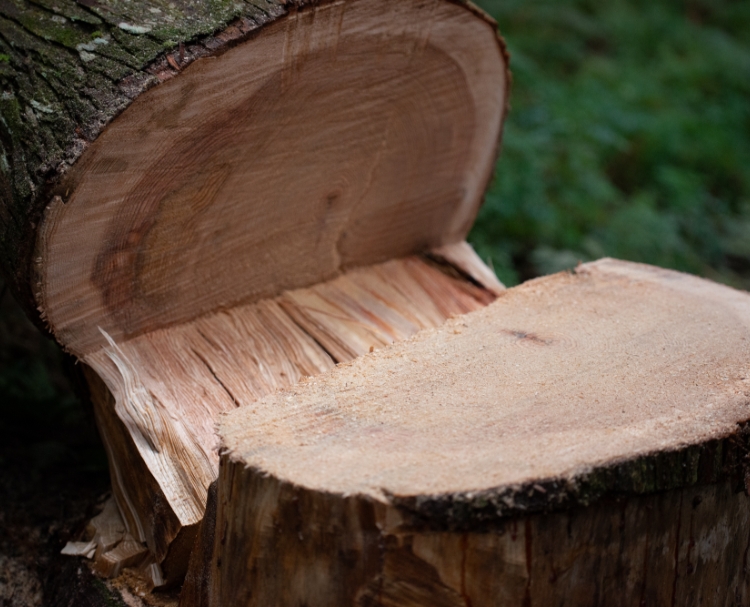 Journey Story02.
Carpenter / Hideo Yabunaka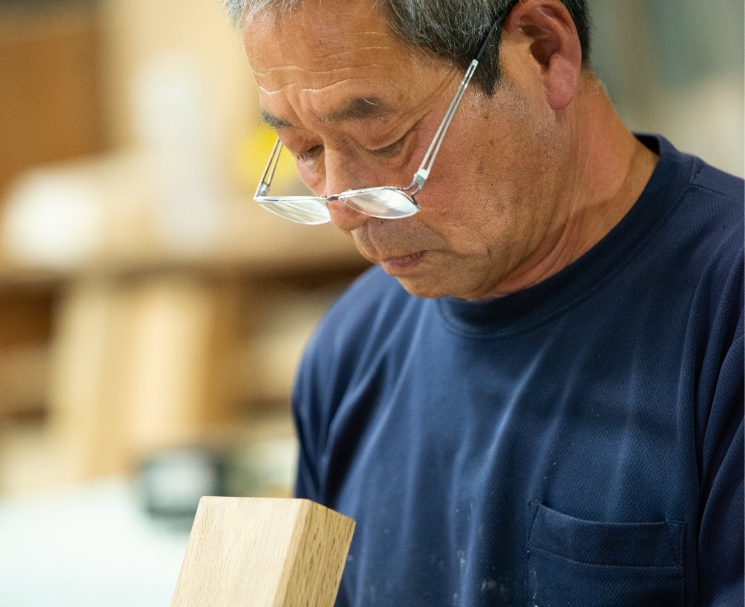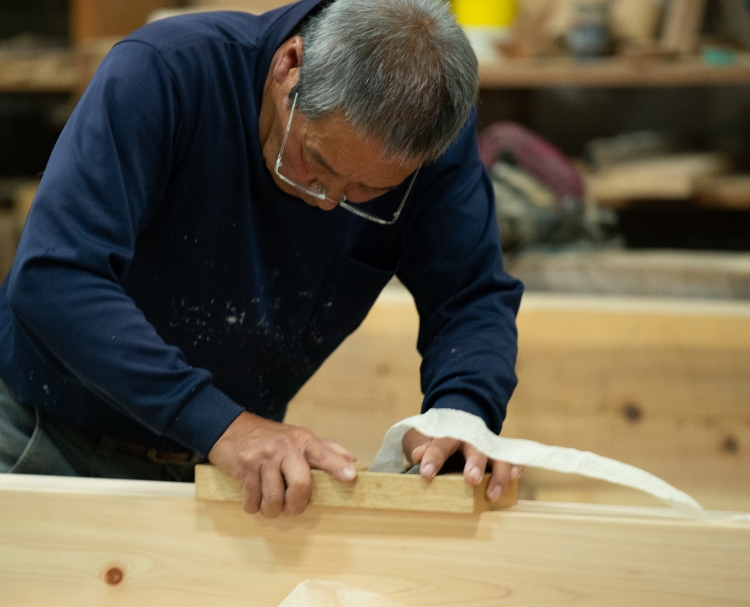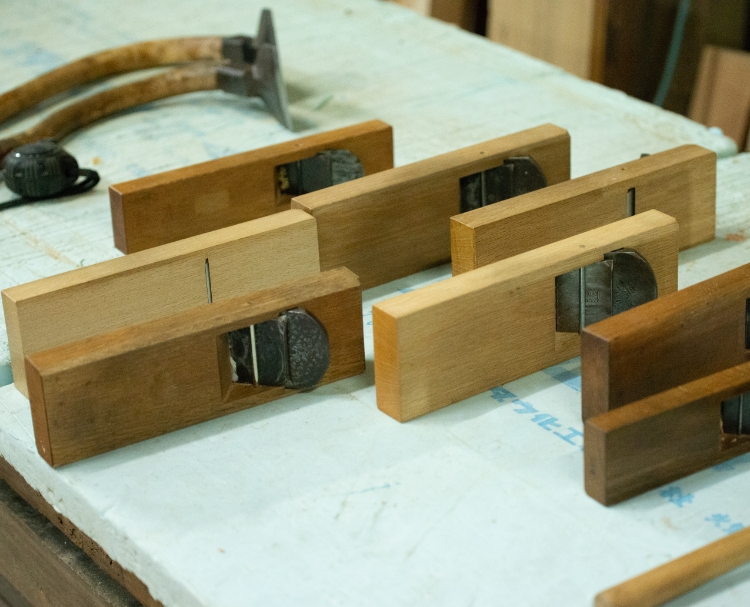 Following traditional construction methods, Mr. Yabunaka, is a master carpenter of 50 years experience, who constantly works to refine the techniques he inherited. Working in his Yoshino studio he insists on proper care of his tools and diligent preparation of materials. He loves nature and works to create houses that utilize the characteristics and strengths of each tree.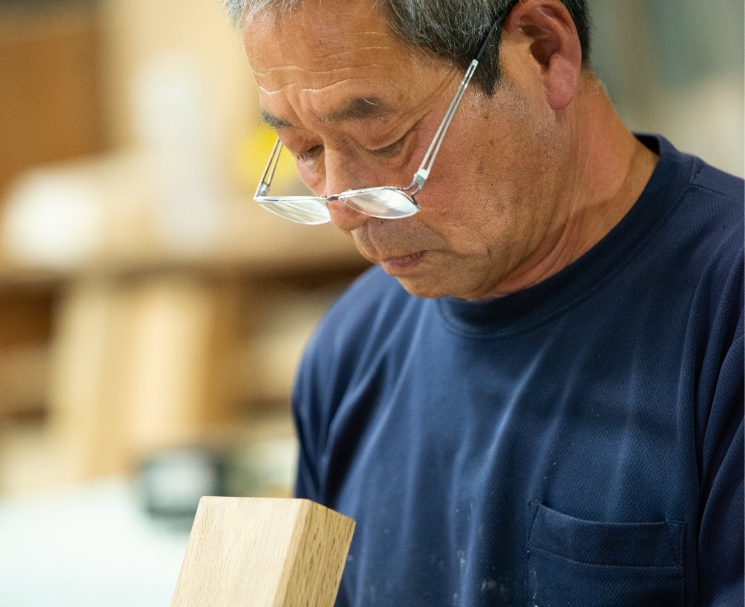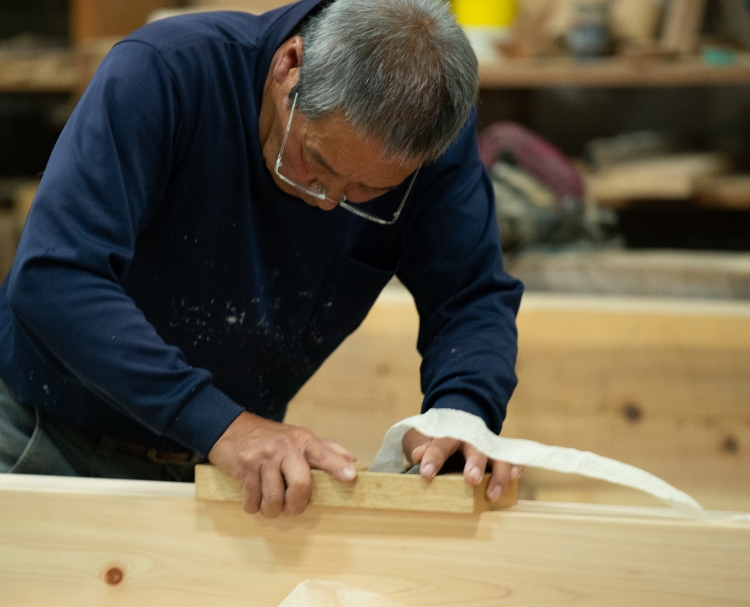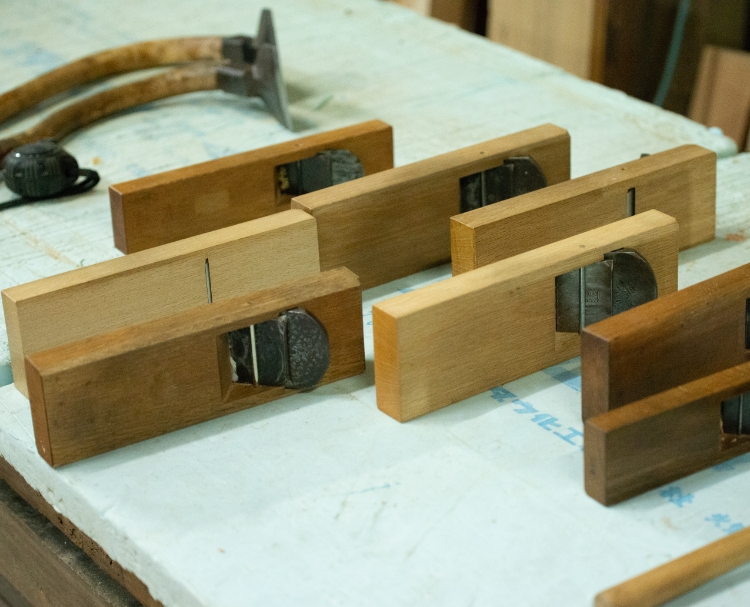 Journey Story03.
Apple Jack Studio/ Kiyotaka Kobayashi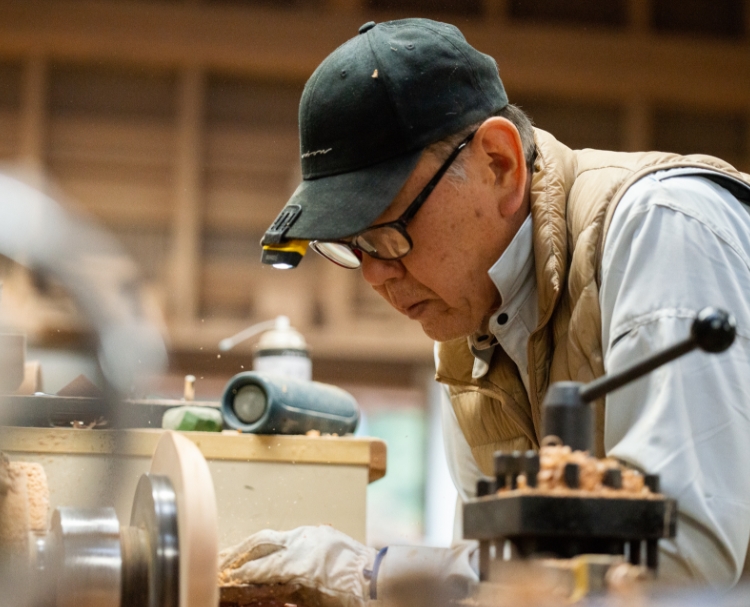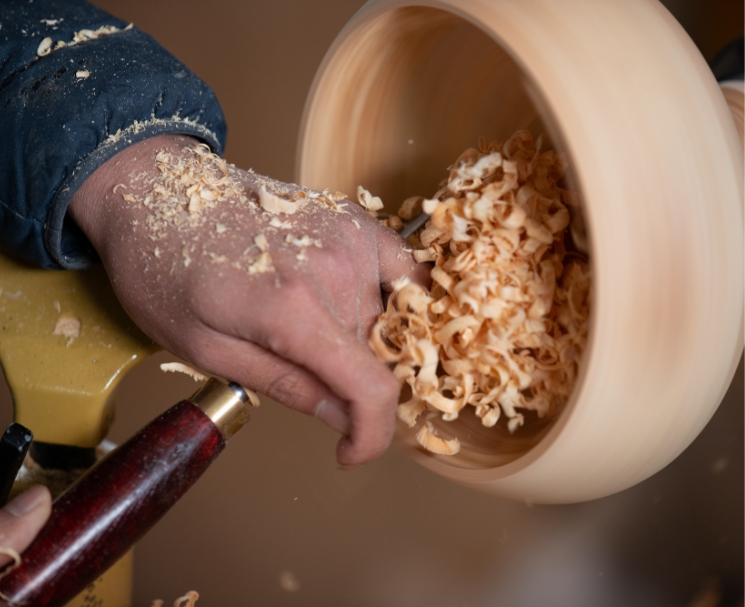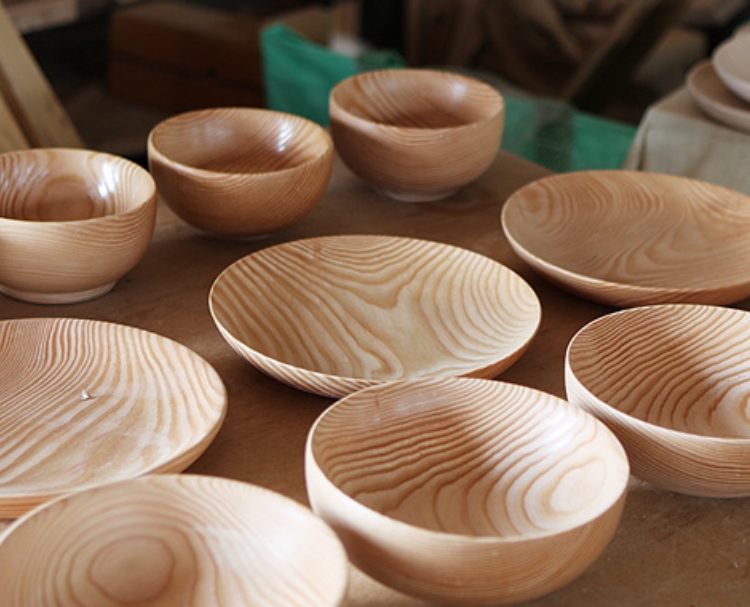 The former pilot turned woodworker. Mr. Kobayashi is a Master Craftsman, and has been making wooden vessels since 1996. Hardwoods, like Japanese cypress, are traditional for making wooden vessels. But when he first used Yoshino cedar to make vessels in 2010, Mr. Kobayashi became enthralled by it. He applies the blade to the wood, which rotates at high speed, and carves vessels at will.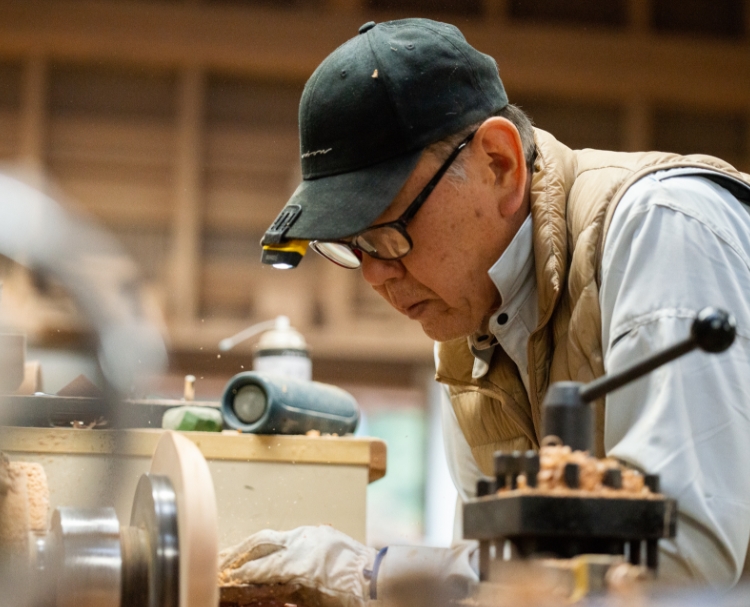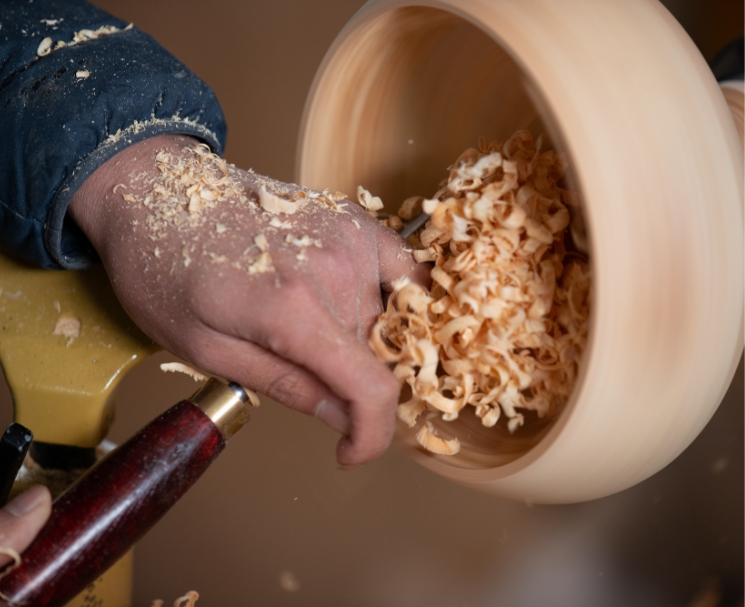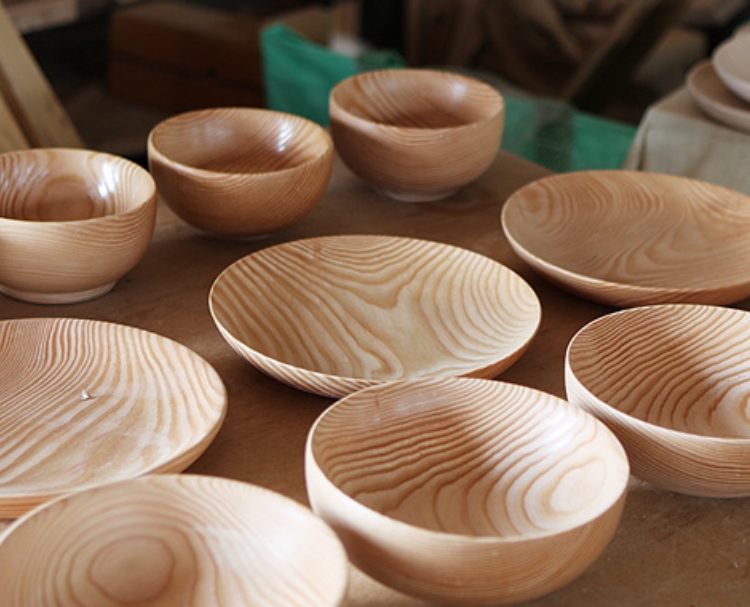 Journey Story04.
Mokuzo-architect Kochi / Hitoshi Sato and Chiharu Okamoto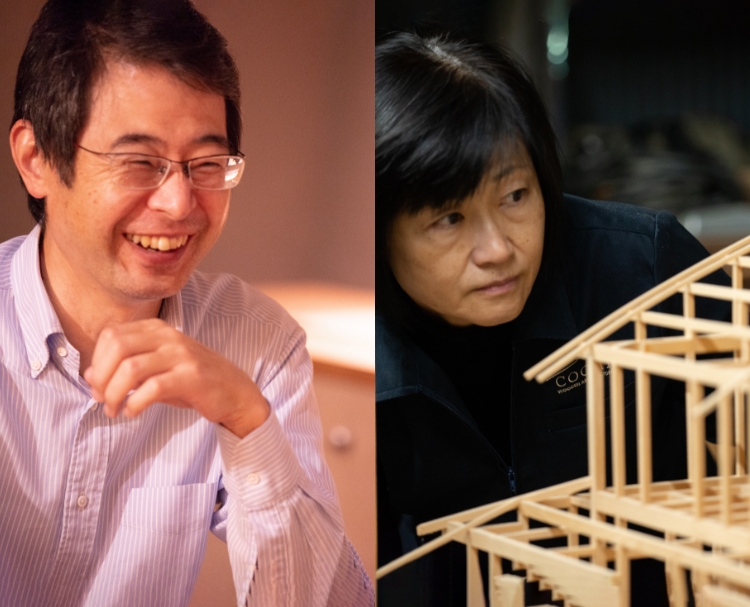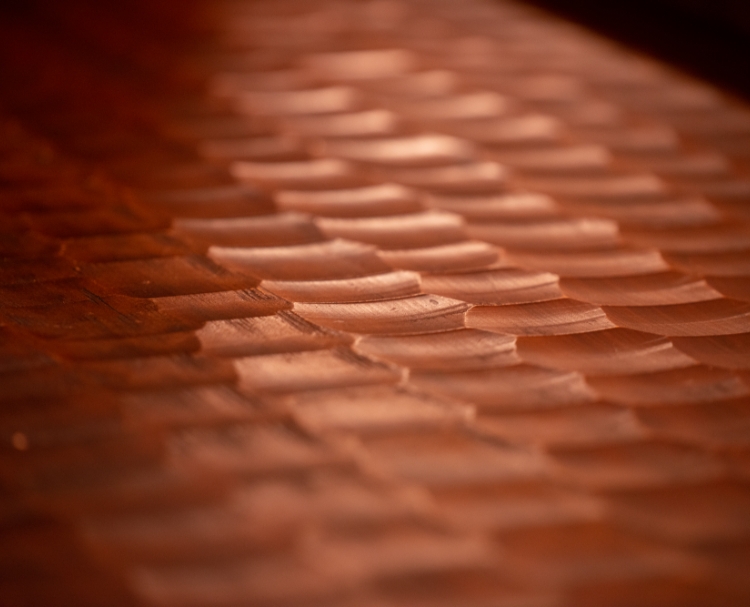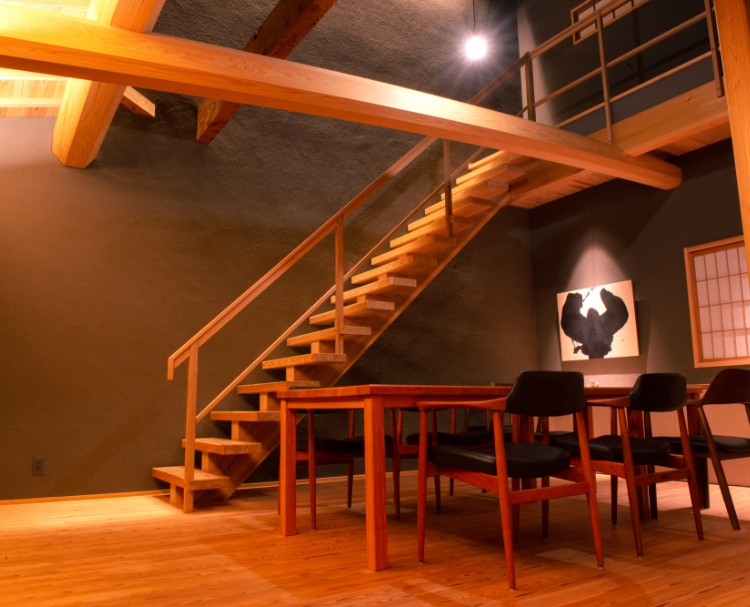 Mokuzou-architect Kochi do not buy the timber for their construction-projects from timber-markets, instead going to the mountains to buy directly from their trusted mountain foresters. With the slogan "To leave the world a beautiful landscape for 300 years to come", the company builds beautiful and resilient houses using the best materials, techniques, and designs. To build awareness of the origins of these trees, grown and tended by many generations of Yamamori, Kochi has started a tour that connects the mountains with the people who live in these special wooden houses.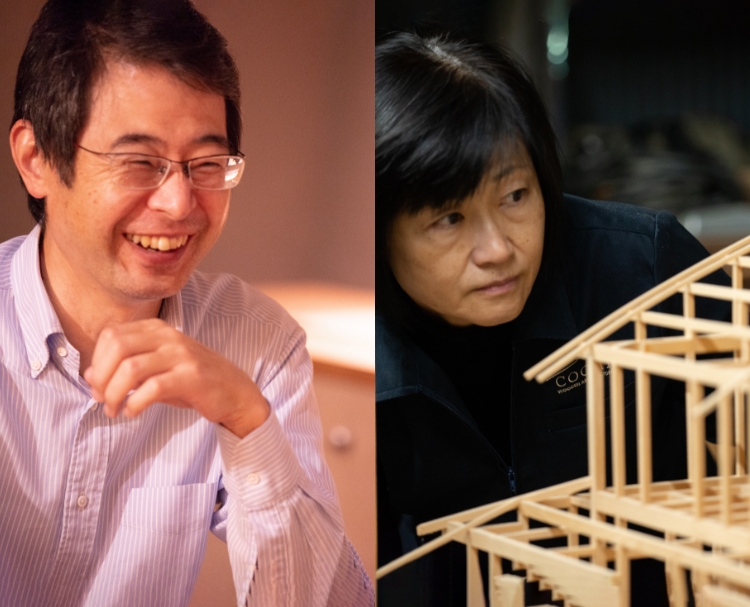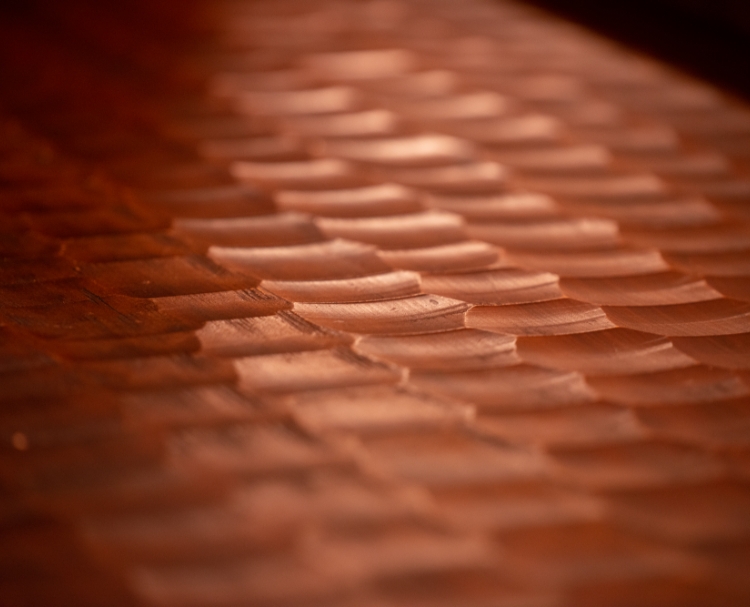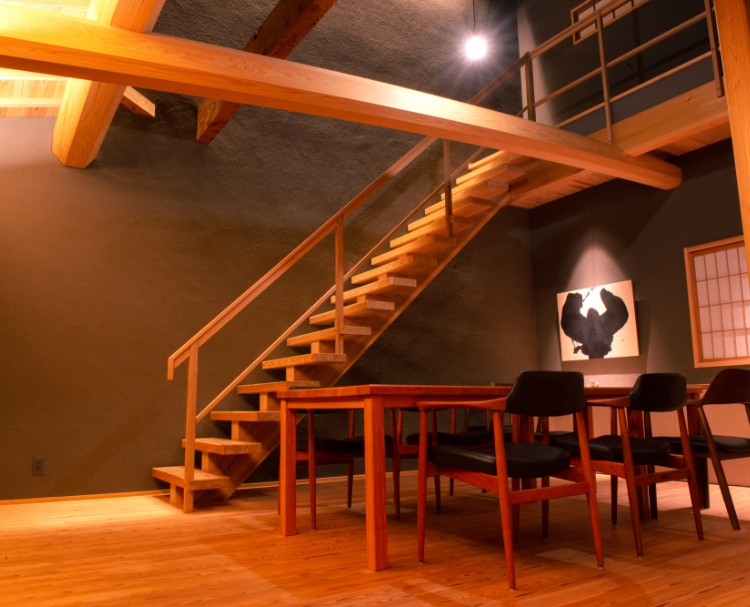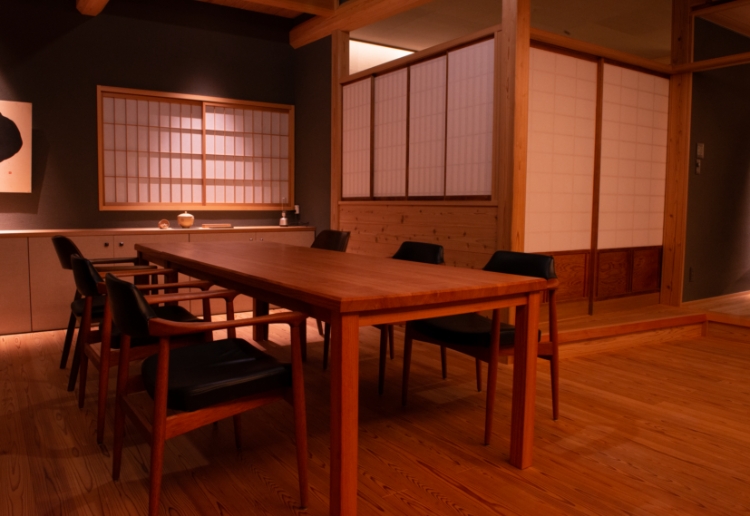 Stay
Kochi-no-yado
This old house was restored and renovated to create private accommodation in order to pass on its rich heritage for generations to come. The house is located in the beautiful scenery of Katsuragi Kodo situated along one of the most famous ancient roads in Japan with a history dating back 1,500 years.
Inquiry
Travel inquiry
Click the button to link to an external site dedicated to inquiries.
Inquiry form
We are looking for people to connect travelers and manufacturing regions together.